Volkswagen announced a minor change of the compact electric vehicle "ID3" on March 1, 2023 (local time). Pre-orders will start in December 2023.
table of contents
About Volkswagen New ID.3 Minor Change Exterior
Minor changes to the ID3 include a redesigned exterior, new front bumper with "optimized" intakes and an active shutter system. A little more premium than the old setup, the central air intake is joined by a pronounced air curtain that improves airflow around the front wheels. Additionally, the bonnet has been reshaped, Volkswagen says, "to make it appear longer, as the black band under the windshield has been removed and the recessed sections on the sides create an additional impression of visual length. It has become." At first glance, the rear end looks like a carryover, but the taillights have been slightly changed. A new body color "dark olivine green" is newly adopted. The size is 4,261mm in length, 1,809mm in width, 1,562mm in height, and the wheelbase is 2,770mm. These dimensions are virtually all carried over, but the model is 0.2 inches (6 mm) lower than its predecessor.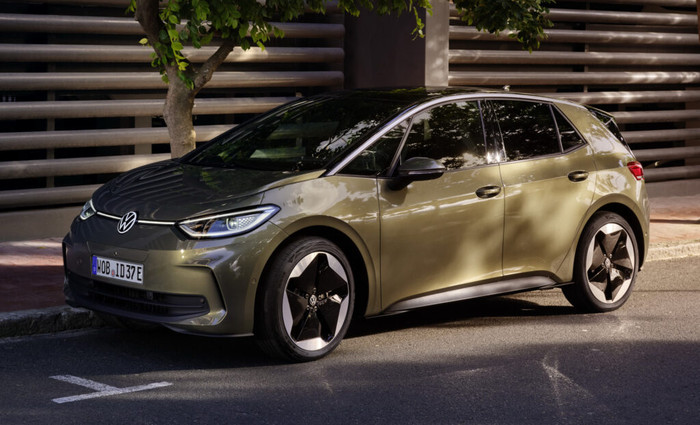 About Volkswagen New ID.3 Minor Changed Interior
Volkswagen has listened to its owners and made some improvements to the interior as well. In addition to using higher quality materials, the ID.3 features new soft-touch accents and updated doors with more generous armrests. Seats and door panels upholstered in Artvelours Eco microfiber, a classy-looking material, Volkswagen claims that "71% of the fabric is secondary raw materials obtained by recycling plastic waste that has been discarded at least once before. It's a recycled material," he said. New center air vent with 'ID.3' badge. A 5.3-inch digital instrument cluster and a standard 12-inch infotainment system. These are combined with an augmented reality head-up display with dynamic navigation instructions that appear to be projected 10 meters in front of the vehicle. Ambient lighting system in 10 colors and luggage capacity of up to 1,267 liters with the rear seats folded. Equipped with various driver assistance systems such as Adaptive Cruise Control, Lane Assist, Travel Assist, which automates lane changes, and Park Assist Plus with memory function that can "reproduce each pre-learned maneuver".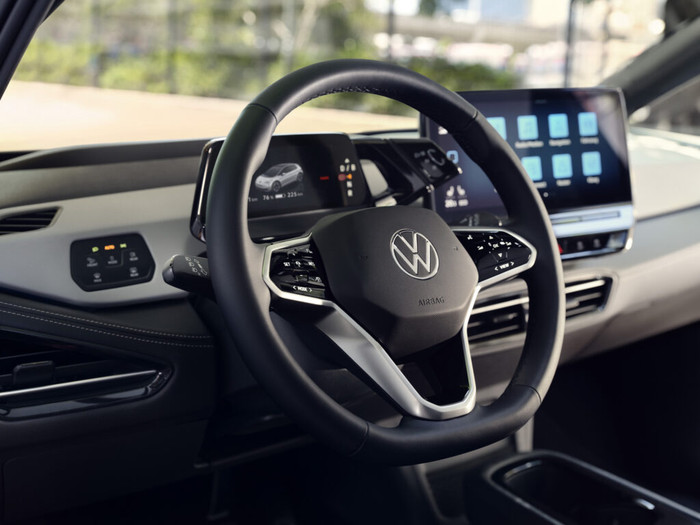 About the Volkswagen new model ID.3 minor change specs
The "ID.3 Pro" has a 58kWh lithium-ion battery pack with a maximum WLTP cruising range of 426kmID, while the "ID.3 Pro S" has a 77kWh lithium-ion battery pack with a maximum WLTP cruising range of 546km on a single charge. When charging, the "ID.3 Pro" can be charged from 5% to 80% in 35 minutes with a 120kW quick charger. The ID.3 Pro S has a maximum charging capacity of 170 kW and can be charged to 80% in just 30 minutes.
Power is supplied by a rear-mounted electric motor producing 201hp (150kW/204PS) and 229lb-ft (310Nm) of torque, regardless of the battery selected. As a result, the "ID.3 Pro" achieved 0-100km/h acceleration in 7.3 seconds, and the "ID.3 Pro S" achieved 0-100km/h acceleration in 7.9 seconds. Both models have a top speed of 160km/h.
The 2024 ID.3 features plug-and-charge functionality, and Volkswagen says that "in combination with a suitable home energy management system, bi-directional charging will also be possible in the home in the future." This promises to be a boon to consumers as they can use their cars to power their homes during power outages.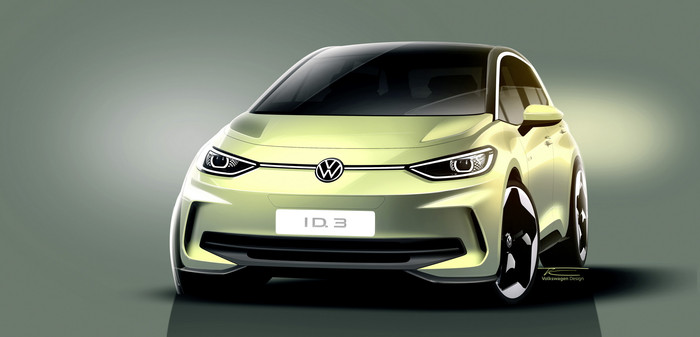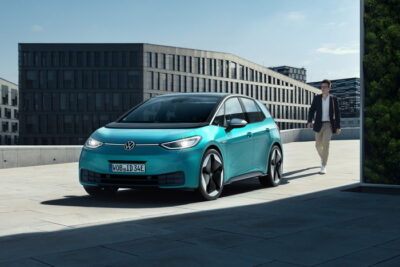 Volkswagen
https://www.volkswagen.co.jp/en.html