Toyota will release the new "Supra GRMN" from Toyota's direct tuning brand "GRMN" around May 2023. It seems likely that the "GRMN Supra Prototype" will be exhibited at the Tokyo Auto Salon 2023 in 2022.
table of contents
About the new Supra GRMN
The GRMN is the top-of-the-line limited production series that also assumes circuit driving, and the "GRMN" that was sold in the past uses dry carbon for the body panel. The power train has also been tuned exclusively for the "GR", greatly enhancing power performance. The body has been made even more rigid, and the suspension and brake systems have adopted higher-performance "GR" exclusive products. Based on Supra's advanced grade "RZ" 3.0L in-line 6-cylinder twin scroll turbo 250kW (340ps) / 5,000-6,500rpm 500Nm (51.0kgm) / 1,600-4,500rpm can be combined with a 6-speed MT that is unique to the European "Z4" It seems to be highly sexual.
New BMW Z4 6-speed MT added in Europe Released in July 2019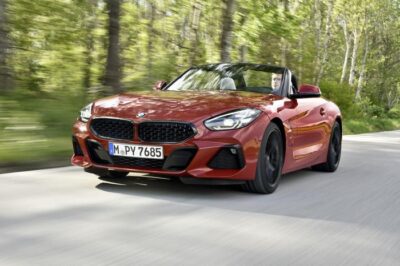 New Supra GRMN Expected Main Equipment
Carbon (CFRP) (bonnet (with engine cooling tank)) roof, trunk, rear wing (aluminum stay, with GR logo) front under spoiler, bumper side fins, side steps, aero fin side garnish with cooling air outlet, GRMN emblem (front & rear), rear bumper with diffuser. Dedicated aluminum wheels Dedicated RECARO seat, sendo steering (smaller diameter) shift knob. Meter hood, interior panel, exclusive seat belt with GRMN logo, etc.
Previously sold GRMN series
Toyota New Mark X GRMN 6MT specification 318ps Released in September 2014 with weight reduction and special design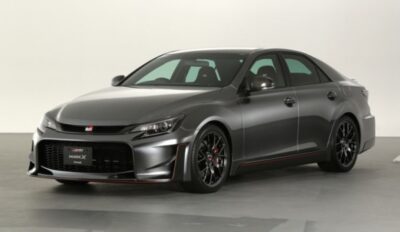 Toyota New 86 GRMN Thorough weight reduction Response improvement Limited sale of 100 units Announced on December 21, 2015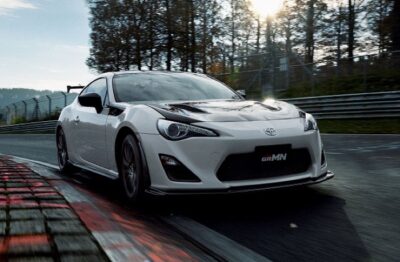 Toyota New Vitz GRMN Limited to 150 units Adopting Lotus-tuned supercharger engine Released on April 9, 2018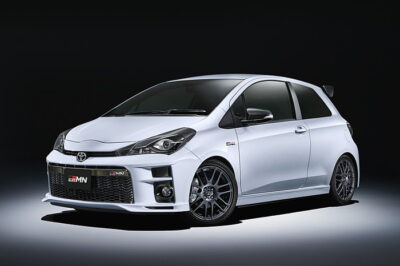 Toyota New Mark X "GRMN" Limited to 350 Units Equipped with Exclusive 6-speed MT Released on March 11, 2019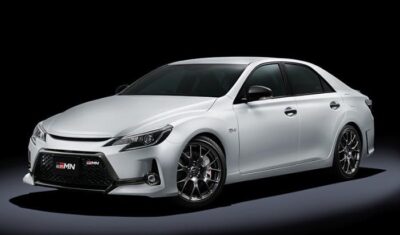 About Toyota New Supra Full Model Change A90
Toyota made a full model change of the new "GR Supra" A90 type and released it on May 17, 2019. Toyota and BMW have announced joint development of the new Supra and the new Z4. There are many common parts such as platforms and engines.
The new BMW Z4 has an open car (roadster) body, and the new Supra has a coupe body.For the new Supra, BMW is basically in charge of the platform and engine, and Toyota is doing its own exterior design and interior design.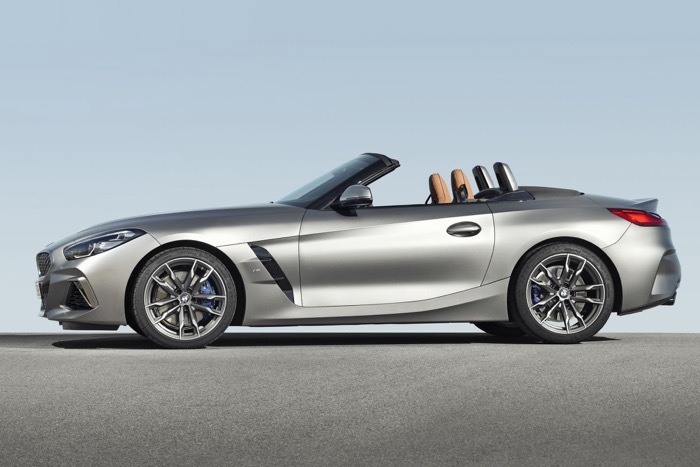 It would have been possible for Toyota to develop it alone, but the cost of developing a sports car is very high. Furthermore, the sales volume is not expected to be large. Joint development with BMW made it possible to reduce costs and keep the selling price down.
Compared to the Supra A80 type, the overall length is -140mm, the overall width is +55mm, the overall height is +20mm, and the wheelbase is -80mm.Although the overall length is shortened, it is a modern sports car that inherits the same long nose and short deck design as the Supra A80.reduce overall length50:50 front/rear weight distributionBy extending the overall width, stability has been improved and body rigidity has been increased, so you can enjoy a sportier ride.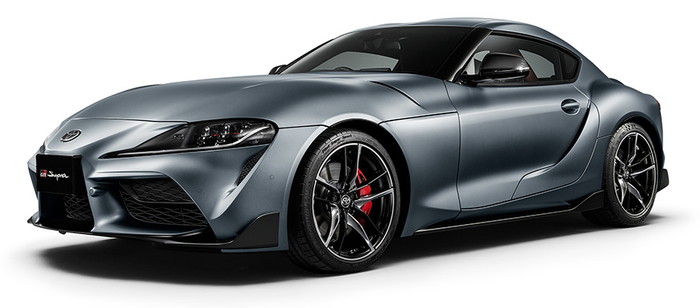 | size | Supra A80 | New Supra A90 |
| --- | --- | --- |
| full length | 4,520mm | 4,380mm |
| Width | 1,810mm | 1,865mm |
| Height | 1,275mm | 1290-1,295mm |
| Wheelbase | 2,550mm | 2,470mm |
Specifications of the new GR Supra
spec
New GR Supra A90
full length
4,380mm
Width
1,865mm
Height
1,290mm
1,295mm
Wheelbase
2,470mm
grade
SZ
SZ-R
RZ
engine
2.0L inline 4 cylinder
twin scroll turbo
3.0L inline 6 cylinder
twin scroll turbo
Maximum output
145kW (197ps)/
4,500-6,500rpm
190kW (258ps)/
5,000-6,500rpm
250kW (340ps)/
5,000-6,500rpm
Maximum torque
320Nm (32.6kgm)/
1,450-4,200rpm
400Nm (40.8kgm)/
1,550-4,400rpm
500Nm (51.0kgm)/
1,600-4,500rpm
0-100km/h acceleration
6.5 seconds
5.2 seconds
4.3 seconds
transmission
8-speed sports AT
Drive system
2WD (FR)
Boarding capacity
2 people
Minimum turning radius
5.2m
tire
FR 225/50R17
RR 255/45R17
FR 255/40R18
RR 275/40R18
FR 255/35R19
RR 275/35R19
vehicle weight
1,410kg
1,450kg
1,520kg
WLTC mode fuel consumption
13.1km/L
12.7km/L
12.2km/L
price
4,900,000 yen
5,900,000 yen
¥6,900,000
Toyota new model Supra full model change A90 type GR brand released on May 17, 2019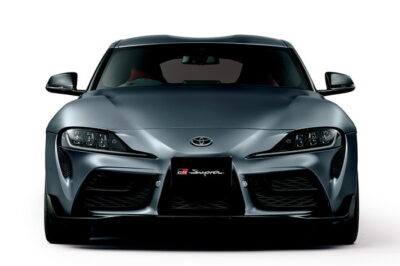 toyota news release
https://global.toyota/jp/newsroom/corporate/25687323.html
https://global.toyota/jp/newsroom/toyota/26144305.html
https://global.toyota/jp/newsroom/toyota/28086838.html
supra
https://toyotagazooracing.com/jp/gr/supra/
GRMNMore
https://toyotagazooracing.com/pages/grmn/
Toyota
https://toyota.jp/