Audi will announce the special edition "Q5 high style" and "Q5 Sportback high style" based on the new "Q5" and "Q5 Sportback 40 TDI quattro" on December 20, 2022, and will release them on January 11, 2023. .250 units of each model, a total of 500 limited models.
table of contents
About the new limited model "Q5 high style" and "Q5 Sportback high style"
A 2.0L in-line 4-cylinder direct injection turbo diesel engine (TDI) is equipped with a belt-driven alternator starter (BAS) and a mild hybrid system (MHEV) using a 12V lithium-ion battery. In addition, by combining the highly efficient quattro four-wheel drive system with an AWD clutch and the 7-speed S tronic transmission, it has excellent environmental performance and high economic efficiency, as well as high power with a maximum output of 204ps and a maximum torque of 400Nm. Realize the driving feel.
"Q5 high style" is based on "Q5 40 TDI quattro advanced" and adopts three packages: plus, luxury, black Audi rings & black styling. The suspension is equipped with 20-inch aluminum wheels with a popular genuine accessory 5-arm Falx design, and the exterior is specially equipped with a carbon mirror housing. The interior combines fine rain ash natural gray-brown decorative panels with okapi brown leather seats to create a high-quality and sophisticated space. We deliver high value while coordinating materials with different textures such as carbon, metal, leather, and wood.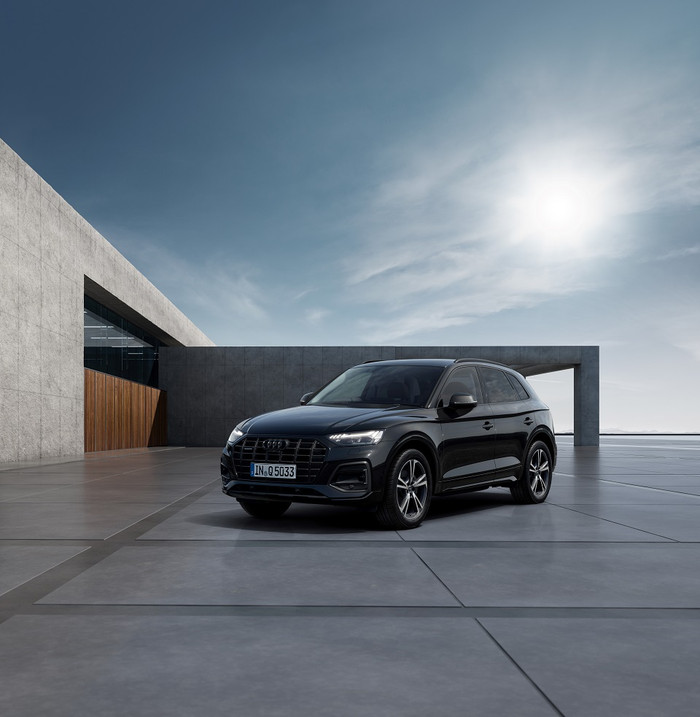 The "Q5 Sportback high style" is based on the "Q5 Sportback 40 TDI quattro S line" and is further enhanced with the S line plus package. Undercarriage: 20-inch aluminum wheels with 5-segment spoke design in contrasting color contrasting gray polished; Damping Control Suspension for both sporty driving and comfort; and rotor gray fine nappa leather with diamond stitch pattern on the interior. By specially equipping the seats, the metallic parts and the gray accents create a contrast while maintaining a monotone tone, giving it a sharp and modern impression.
Both models use a steering wheel heater that makes driving comfortable in cold weather, and a matrix OLED rear light that improves visibility and design by using highly uniform digital OLED technology. With this technology, an ultrasonic sensor detects when a following vehicle approaches within 2 meters while the vehicle is stopped, and lights up all segments to warn the driver of the following vehicle.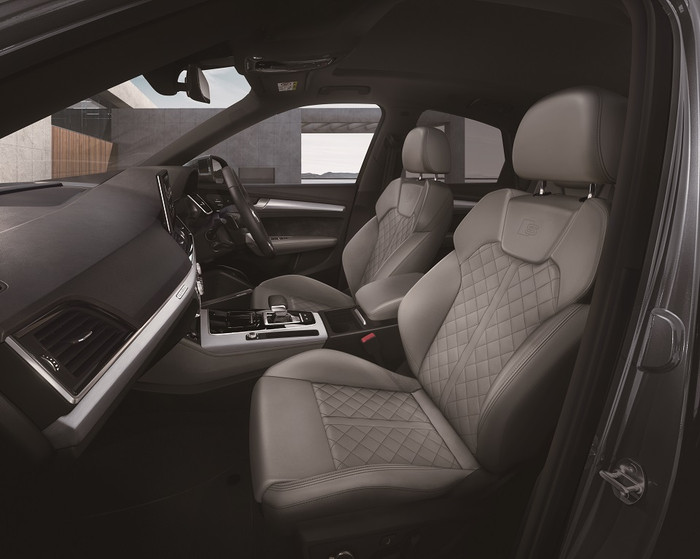 About the price of the new limited model "Q5 high style" and "Q5 Sportback high style"
grade
engine
Trance
Mission
driving
method
price
(Ten%)
Audi Q5
high style
2.0L inline 4 cylinder
DOHC
turbo diesel
7-speed S tronic
quattro
¥7,990,000
Audi Q5
Sportback
high style
2.0L inline 4 cylinder
DOHC
turbo diesel
7-speed S tronic
quattro
¥8,570,000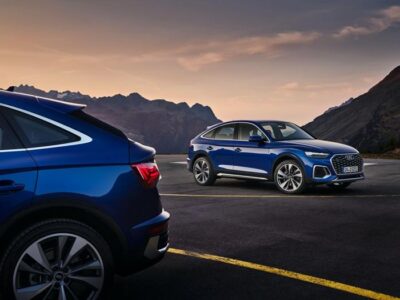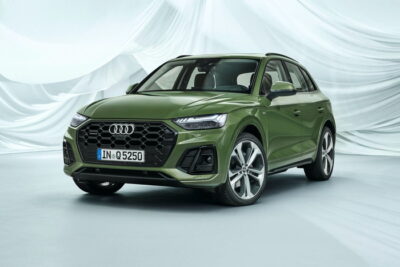 audi news release
https://www.audi-press.jp/press-releases/2022/ioj4tr00000023xr.html