Jeep will announce the Japanese model of the new "Wrangler" plug-in hybrid model "Wrangler Unlimited Rubicon 4xe" on December 14, 2022 and start accepting orders.
table of contents
New Wrangler 4xe
Jeep's new Wrangler plug-in hybrid model, the Wrangler Unlimited Rubicon 4xe, is powered by a 350V lithium-ion battery under the rear seat, powered by two electric motors and a 2.0L turbo engine mated to an eight-speed automatic transmission.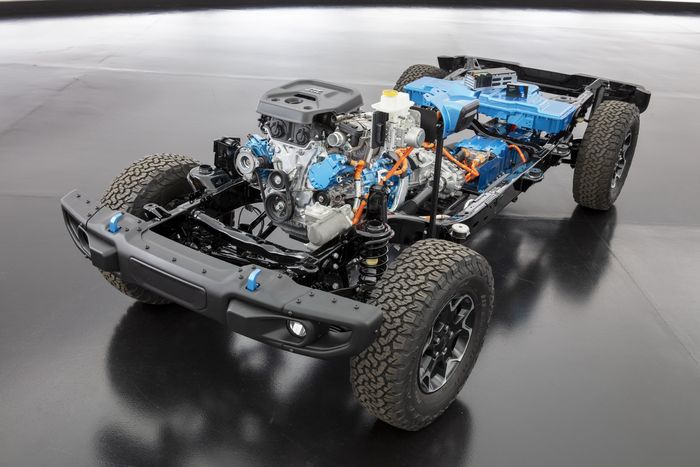 The front of the transmission is equipped with a P2 motor (high voltage motor generator), the engine and P2 motor are controlled by two clutches, and 100% EV driving is possible with a switch that transmits power called a binary clutch open. Mode, when closed, fuses engine and motor power. Another clutch between the P2 motor and transmission adjusts engagement with the transmission to improve drivability and efficiency.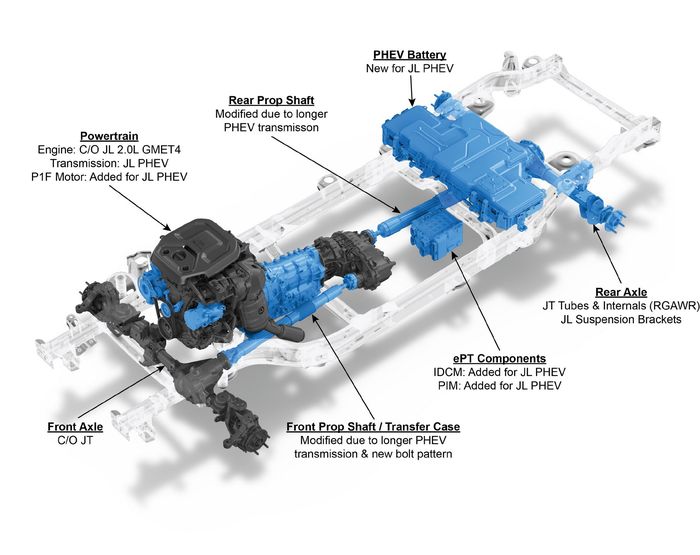 375 HP (380 PS/280 kW) combined peak power and 470 lb-ft (637 Nm) peak torque. In short, the new Wrangler 4xe offers more thrust than the The new 4×4, which recharges the battery, can run on electric power only up to 42km, and a special driving mode can be selected from the button on the left side of the dashboard. Select 3 driving modes "HYBRID mode""ELECTRIC mode""e-SAVE modeThere is. It also supports one-pedal driving.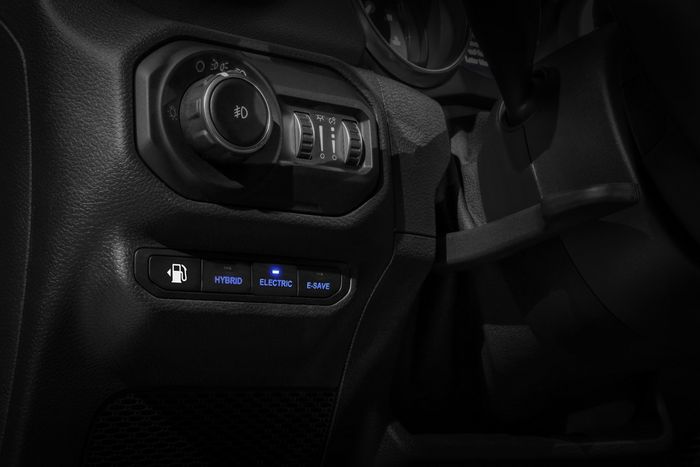 Battery charging is compatible with 200V normal charging for home use. Regenerative braking, which works during deceleration and braking, supplies the battery with braking energy from the rear wheels, which are the drive wheels, when driving in 4×2 mode, and from all four wheels in 4×4 mode. In addition, it is possible to activate the "Max Regen" function, which maximizes the recovery of energy and increases the power generation.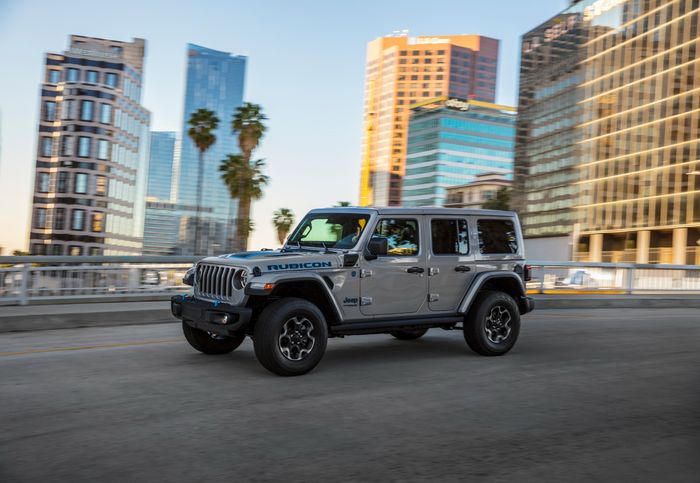 jeep news release
https://www.stellantis.jp/news/20221214_jeep_wrangler_rubicon_4xe
Wrangler
https://www.jeep-japan.com/wrangler-jl.html
jeep
https://www.jeep-japan.com