Honda will release a new light commercial EV (electric vehicle) based on the light van "N-VAN" in the spring of 2024.Honda plans to roll out 30 types of EVs globally by 2030.
table of contents
Based on Honda's new light commercial "N-VAN"
From the standpoint of reducing the environmental impact of commercial vehicles, there is an extremely high need for companies to electrify their vehicles. The new light commercial EV is based on the N-VAN, a light commercial van that has steadily built up a track record since its launch in 2018. The N-VAN features a large luggage space, a user-friendly luggage space realized by eliminating the center pillar on the passenger side, and a high level of arrangement.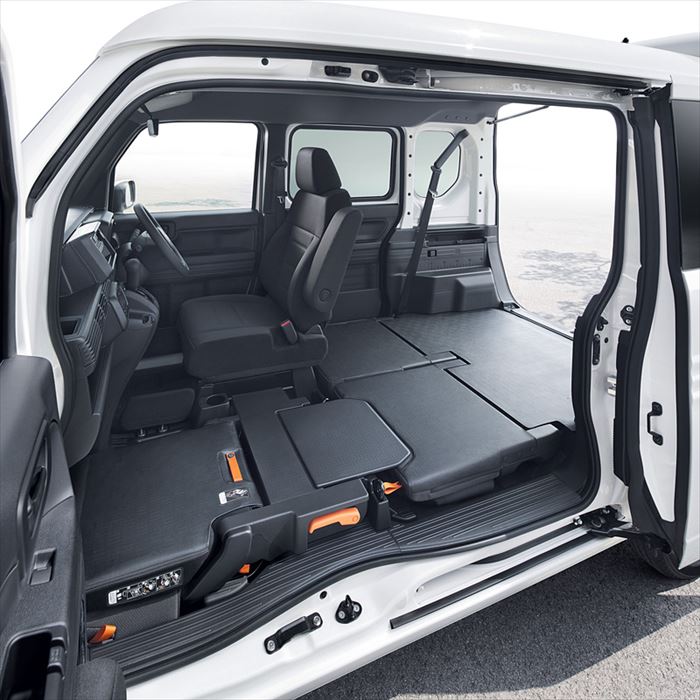 The new light commercial EV follows this usability, while realizing the high quietness unique to EVs and powerful acceleration suitable for traffic environments with many stop-and-go traffic. The cruising range, which is an issue for EVs, is also targeted at 200km, and it is practical enough to be used not only for commercial use, but also for daily shopping, commuting to work or school, and hobby use. The price is also set from the 1 million yen level, which is the same as a gasoline car.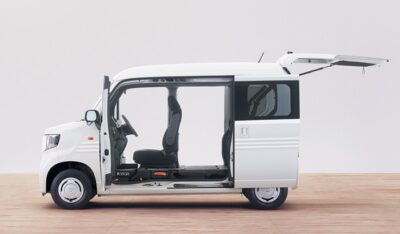 What I think about Honda's new light commercial "N-VAN" base
We are aiming for a cruising range of 200km, but some people may feel a little bottleneck in terms of load capacity and weight when using it for work, as well as everyday use. Since electric vehicles require charging time to charge electricity instead of fuel compared to ordinary gasoline vehicles, how well they can compete with fast charging may be important for commercial use.
Also, although the price is set at the 1 million yen level, the BEV (battery electric vehicle) "SAKURA" released by Nissan is the actual purchase price when using the subsidy to promote the introduction of clean energy vehicles (550,000 yen). is from about 1.78 million yen (including consumption tax), so it is considered to be a feasible amount. By the way, there is an image close to the maximum cruising range of 180km (WLTC mode) of the current models of "SAKURA" and "ek Cross EV".