Nissan made a full model change (C28 type) of the new "Serena" and announced it on November 28, 2022.Gasoline vehicle to be released on December 15, 2022, "e-POWER" scheduled for spring 2023.become a competitorToyota has made a full model change for the new "Noah" and "Voxy"January 13, 2022Release.I compared the competition based on the specs.
table of contents
About Nissan new Serena specifications
Exterior design change, front and rear bumper design change. It features a large grille with top-mounted LED daytime running lights.New "Nissan Emblem"adopted.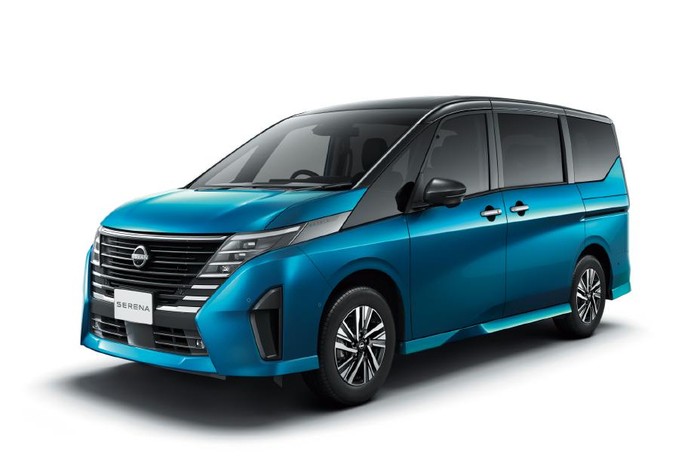 in the interiorA new steering wheel, "12.3-inch full liquid crystal digital meter" is set, and a large "9-inch or 12.3-inch latest infotainment system" is adopted.A soft pad is used on the upper surface of the instrument panel to enhance the sense of luxury. "NissanConnect Infotainment System" supports "Apple CarPlay" and "Android Auto". A small shifter knob for terrain settings, a rotary selector, and an "electric parking brake and hold" are installed on the center console.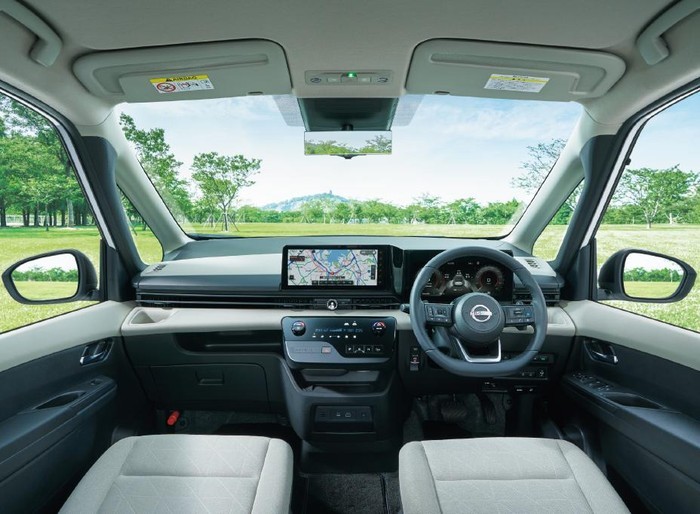 Powerfulness, smoothness and quietness have been evolved by renovating the newly developed motor and inverter for the engine.Equipped with the second generation "e-POWER".An engine that produces electricityEquipped with a 1.4L in-line 3-cylinder engine.
Equipped with "360° Safety Assist" with enhanced functions compared to the predecessor model, consists of seven types of advanced driver assistance systems. "Intelligent Emergency Brake" "Collision Prevention Assist" "Adaptive High Beam Assist/High Beam Aid" "Reversing Vehicle Detection Warning RCTA" "Intelligent LI/LDW (Lane Departure Warning)" "RCTA Reverse Vehicle Detection Warning" "Sign Detection" function" is adopted. Driving support system "propilot" is adopted. highest gradeLUXION"teethNew setting of driving support system "ProPILOT 2.0"do.
Click here for information on the new Serena
Nissan new Serena full model change 6th generation C28 type announced on November 28, 2022 released on December 15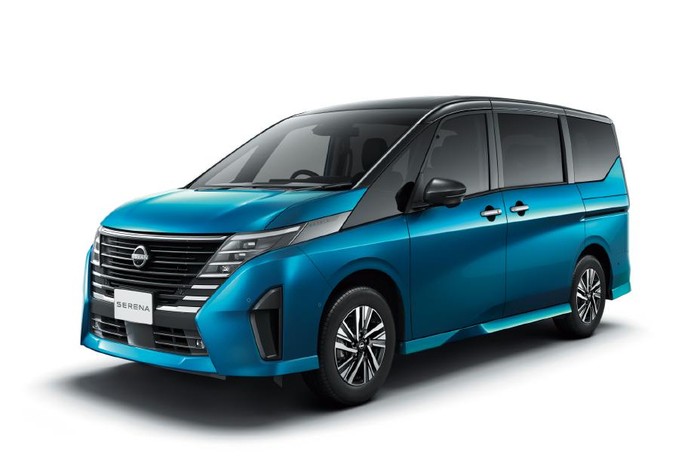 Toyota New Noah Voxy Specifications
A generation ago "Noah Voxy" has been particular about the road conditions in Japan and has been particular about the 5 number sizebut this timeAfter becoming a new model, all series 3 numbersIt has become.The wide body size makes it easier to run.Along with the sense of stability, the exterior looks more luxurious, so even though the price has not risen as much as the difference, it looks like a car that has been greatly upgraded..In addition, both "Noah" and "Voxy" give a wilder, stronger and more luxurious impression than their predecessors, giving a finish that feels like a Toyota.
All series 3 numberAs a result, the standard model has a total length of 4,695m, a total width of 1,730mm, and a total height of 1,895mm.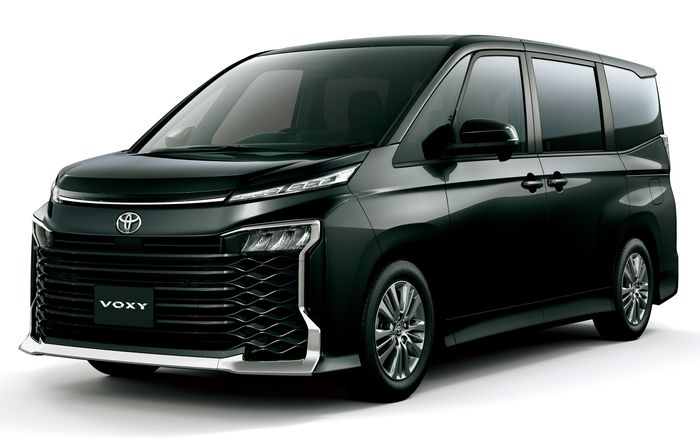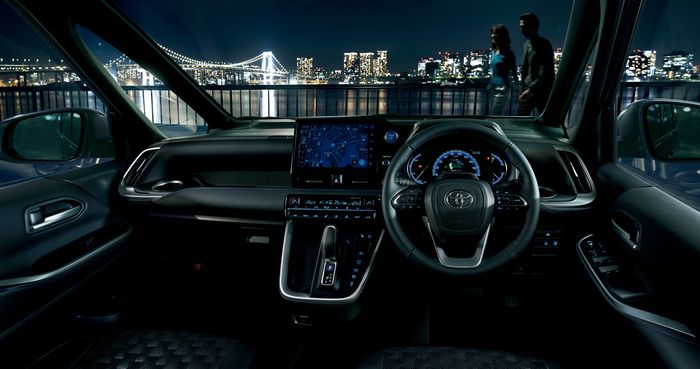 In terms of interior space, the distance between the left and right C-pillars is 1,295 mm (+75 mm compared to the conventional model), expanding in the left-right direction. As for the interior height, the height of the second-row seats was raised by 20mm from the ground, and the interior height was increased by 5mm to 1405mm. The 70mm increase in overall height, including the 50mm shark antenna, increases the interior height.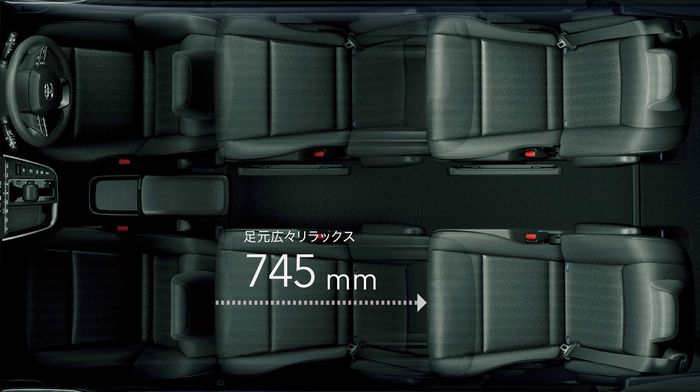 In the second row seats, a long slide of 745 mm is realized for seven passengers in captain seats. Equipped with an ottoman, a seat heater, and a foldable side table for the first time in its class. The 8-passenger second-row seat uses a 3-passenger bench seat with a 6:4 split tip-up seat. Achieves a long slide of 705mm.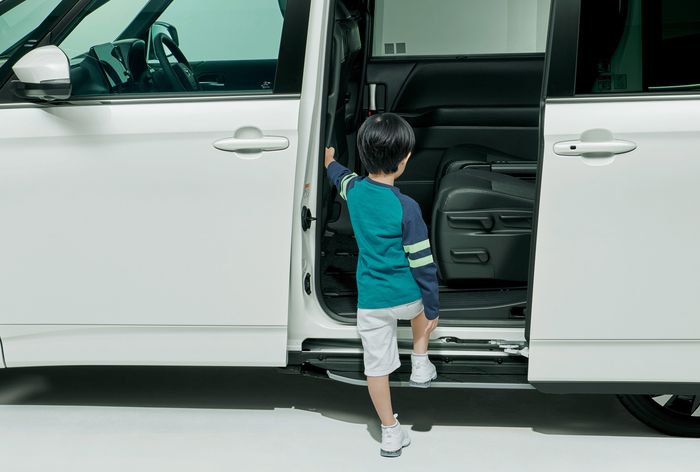 An optional "Universal Step" that mechanically expands and retracts the step from the bottom of the door with a mechanism mechanism for vehicles equipped with a power sliding door. A motor that mechanically interlocks with the movement of the door is omitted, reducing the number of parts and lowering the price.
Click here for information on the new Noah Voxy
Toyota New Noah Voxy 4th Generation Full Model Change Adopted TNGA Released on January 13, 2022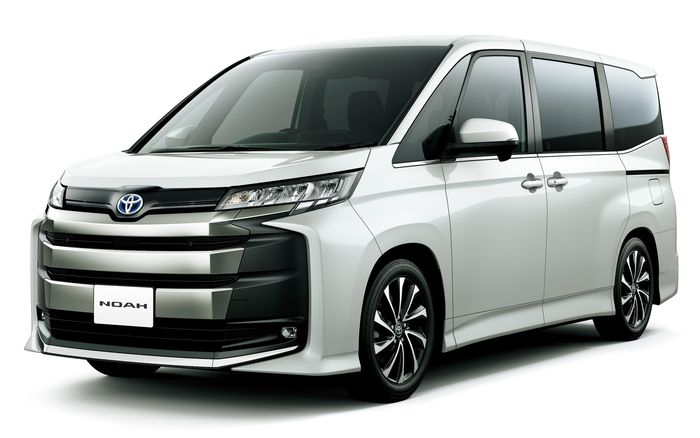 Nissan New Serena VS Toyota New Noah Voxy Body Size Comparison
"Serena (Highway Star V AUTECH) is larger, with a total length of +70 mm, a total width of -15 mm, a total height of -25 mm, and a wheelbase of +20 mm.are approximately the same size. "Noah Voxy" has a total width of 1,730 mm and has broken away from the 5 number size,The "Serena" usually maintains a total width of 1,690 mm and a 5-number size.Those who are particular about the 5 number size will choose "Serena".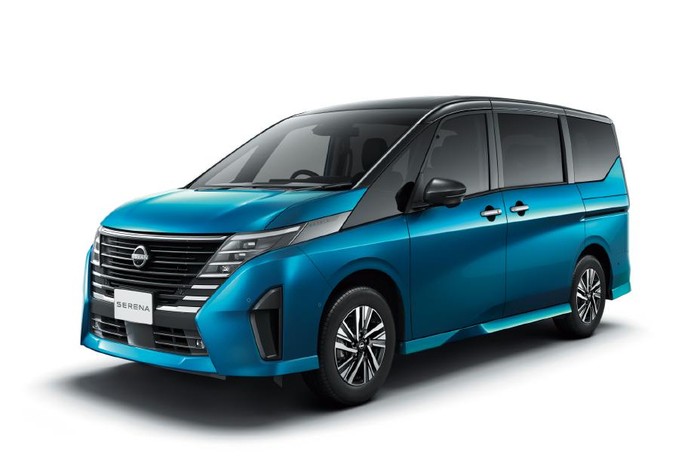 | spec | New Serena | New Noah Voxy |
| --- | --- | --- |
| full length | 4,690mm〜4,765mm | 4,695mm |
| Width | 1,690mm〜1,715mm | 1,730mm |
| Height | 1,870mm | 1,895mm |
| Wheelbase | 2,870mm | 2,850mm |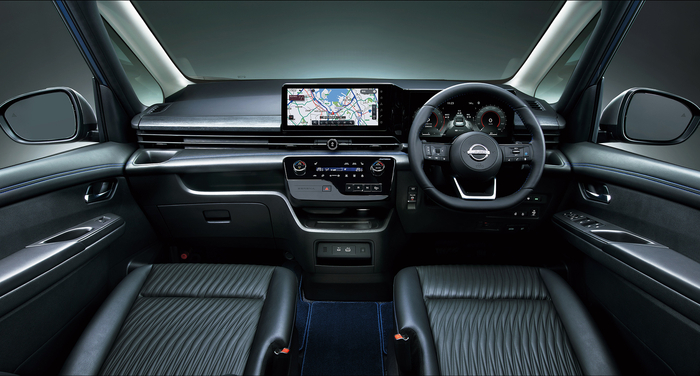 Nissan Serena VS Toyota New Noah Voxy Hybrid Model Comparison
spec
New Serena
New Noah Voxy
engine
Inline 3-cylinder DOHC 1.4 L
+ Motor model: EM57
Inline 4 DOHC 1.8L
+ Motor (THSII)
Maximum output
72kW (98ps)/
5,600 rpm
72kW (98ps)/
5,200rpm
Maximum torque
123Nm (12.5kgm)/
5,600 rpm
142Nm (14.5kgm)/
3,600 rpm
motor
Maximum output
120kW (163ps)/
4,400-5,000rpm
70kW (95PS)
motor
Maximum torque
315Nm (32.1kgm)/
2,400-4,000rpm
185Nm (18.9kgfm)
rear motor
Maximum output
–
30kW (41PS)
rear motor
Maximum torque
–
84Nm (8.6kgfm)
Trance
Mission
electric
stepless transmission
electric
stepless transmission
Drive system
2WD (FF)
2WD (FF)
4WD (E-Four)
WLTC mode
fuel consumption
18.4km/L~
20.6km/L (2WD)
23.0-23.4km/L (2WD)
22.0km/L (4WD)
Price (10%)
From 3,198,800 yen
4,798,200 yen
From 3,050,000 yen
3,960,000 yen
In terms of fuel efficiency, Noah Voxy wins.Serena is overwhelming in engine and motor maximum output, so it is superior in driving performance.Serena does not have a 4WD hybrid model.Noah has the best grade variations, and the price of the base model starts at a low price of 3,050,000 yen.
"Serena" is the highest grade "e-POWER LUXION" is expensive at 4,798,200 yen,"ProPilot 2.0"By using 7 cameras, 5 radars, and 12 sonars mounted on the vehicle to detect white lines, signs, and surrounding vehicles, and using a navigation system and 3D high-precision map data, Hands-off driving in the same lane as long as the driver is always aware of the road ahead and can operate the steering wheel immediately according to the road, traffic, and own vehicle conditions while grasping the road conditions such as the speed limit. It enables safe and smooth driving, and Serena is one step above the function as an automatic driving,For those who travel long distances, Serena's"e-POWER LUXION"It is also recommended to consider
One last word
The new Serena is the second generatione-POWEREquipped with WLTC mode fuel efficiency and excellent fuel efficiency, the new "Noah" and "Voxy" are superior in WLTC mode fuel efficiency.In terms of price, Noah is cheaper. I like the design, so I can't say anything, but there is no doubt that the "Serena" will be a rival model of the "Noah" and "Voxy".
toyota voxy
https://toyota.jp/voxy/
toyota noah
https://toyota.jp/noah/
Serena
https://www3.nissan.co.jp/vehicles/new/serena.html