Toyota released a new teaser image of the new Prius on SNS on November 14, 2022, and the rear adopts a complete horizontal single character tail light.besides thatAlthough the silhouette is disclosed, it can be seen that it is a characteristic one-motion style 5-door fastback styleand otherThe teaser image has the words "HYBRID REBORN"!Toyota will hold a world premiere event for the new Prius from 13:30 on November 16, 2022. It will also be broadcast on the official YouTube channel.
table of contents
New Prius teaser image released
Publish a new teaser image on SNS, what a rearAdopted a complete horizontal single character tail light.In Toyota vehicles, the Harrier and Crown have adopted a similar horizontal character tail light, but it was not a complete horizontal character because the Toyota emblem was in between.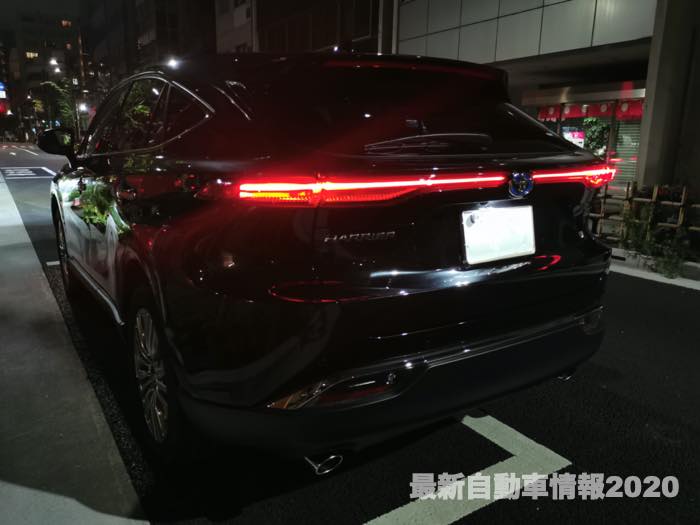 In the teaser image announced on SNS on November 9, 2022, a photo of the characteristic headlight is released, but it adopts a large "U-shaped" daylight, which is an unprecedented Toyota. You will be able to feel the advancedness by adopting the design.
Published December 14, 2021New BEV (battery EV) "bZ" seriesAmong them, there are several models that adopt similar headlight designs, and it is likely that this will be a headlight design that will be widely adopted as a design for Toyota vehicles in the future.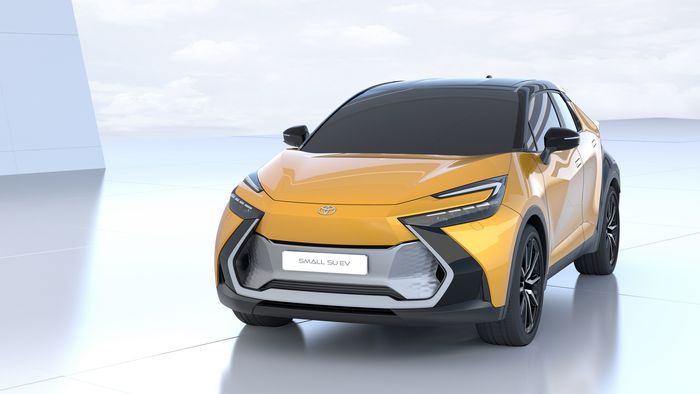 Even in the 4th generation, the Prius adopted a distinctive rear tail LED light design, and at that time I felt it was advanced.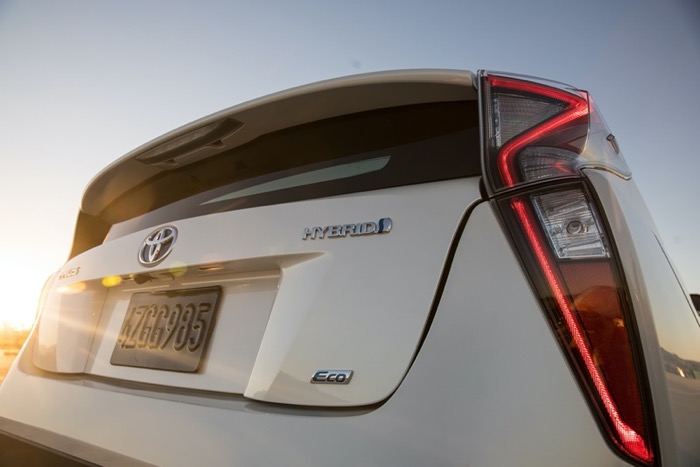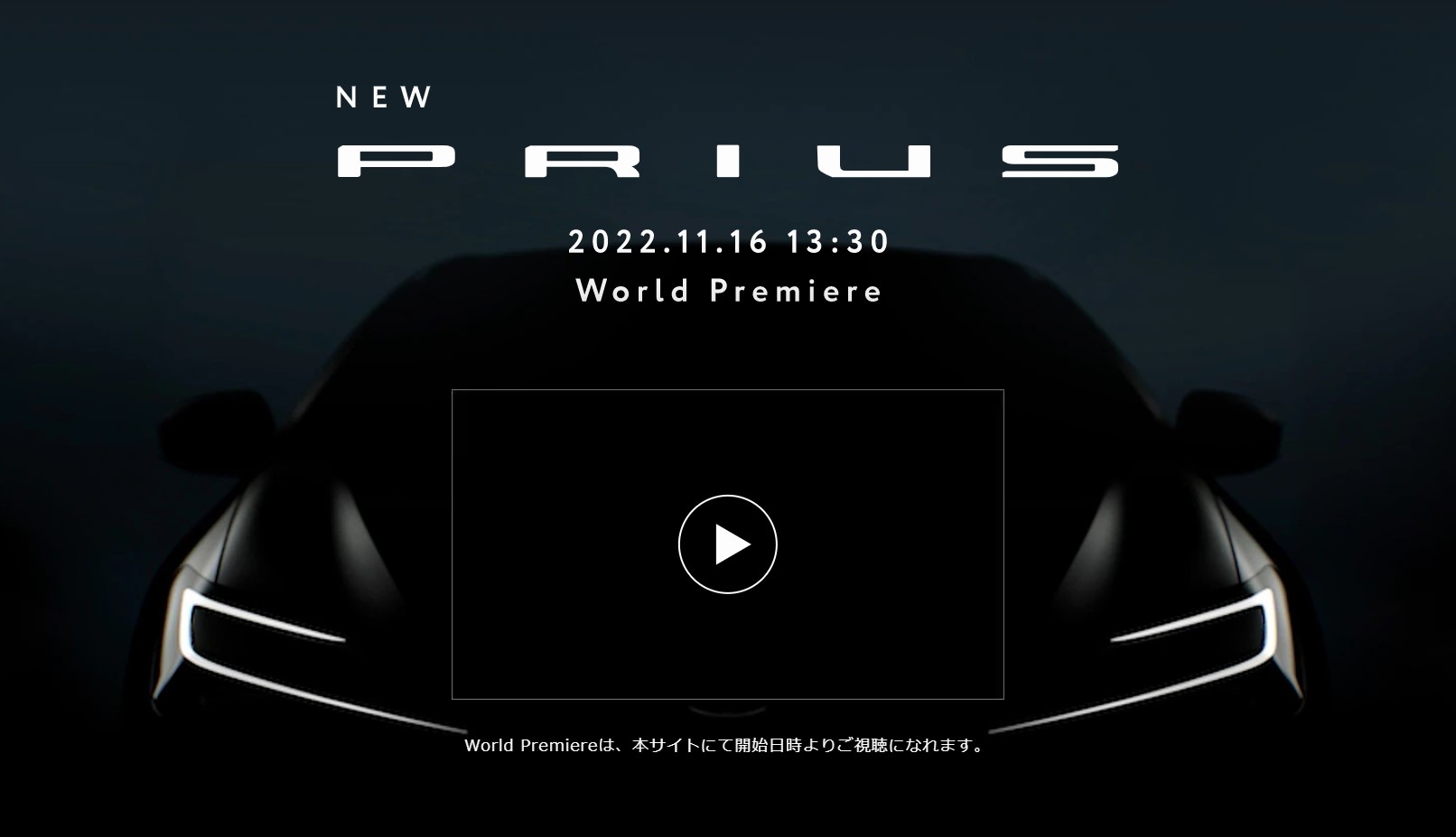 What kind of model will the new Prius be?
The words "HYBRID REBORN" in the teaser imageAs indicated by , it will be a model that changes hybrid vehicles, which have become commonplace now, into new value, just like hybrid vehicles = Prius.
Adopting the 5th generation hybrid system,Motor for in-line 4-cylinder DOHC 1.8L engine "2ZR-FXE"model andAdopted 2.0L straight 4 DOHC "M20A-FXS" + motor model.
"12.3-inch large infotainment system" is adopted.
"Electric parking brake & brake hold" adopted.
Driving performance and stability have been further improved by lowering the center of gravity and expanding the body size.
enhancedEquipped with the latest active safety package "Toyota Safety Sense".
Thoughts on the new Prius 5th generation
The Prius is the world's first mass-produced hybrid vehicle that Toyota has been selling since 1997, but it has always been packed with Toyota's latest technology. This 5th generation also adopts wonderful equipment for this class, such as the latest "hybrid system" and "safety equipment". By adopting two hybrid systems and having a lineup of 2.0L displacement models, it will be a model that combines not only fuel efficiency but also comfort. However, times have changed and until the 4th generation, Toyota's "hybrid system" was used only in the "Prius", but now many "Toyota vehicles" are using the same "hybrid system". Although it is true that the number of people who choose the Prius has decreased because of the increased number of customers, it is interesting to see how much sales will increase after the start of sales.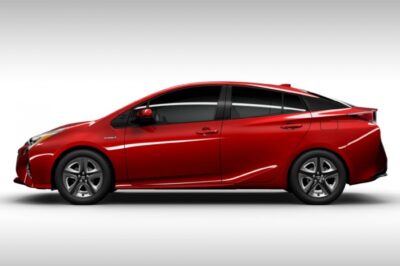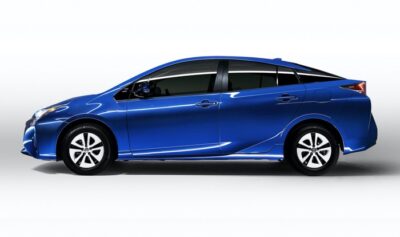 Prius World Premier
https://toyota.jp/info/202211_worldpremiere/