Mitsubishi opened a special site for the new light super height wagon "DELICA MINI" on November 4, 2022, and unveiled the exterior design for the first time.. It will be a reference exhibit at the Tokyo Auto Salon 2023, which will be launched in the early summer of 2023, the 55th anniversary of the launch of the first generation Delica.
table of contents
Mitsubishi New "Delica Mini" Light Super Height Wagon
The new "Delica Mini" is a light super height wagon with a powerful SUV-like styling, with the design theme of "DAILY ADVENTURE". The "Delica" series is an all-round minivan unique to Mitsubishi Motors that combines the driving performance of an SUV and the comfort of an MPV. Packed in a wagon and proposed as the new "Delica Mini".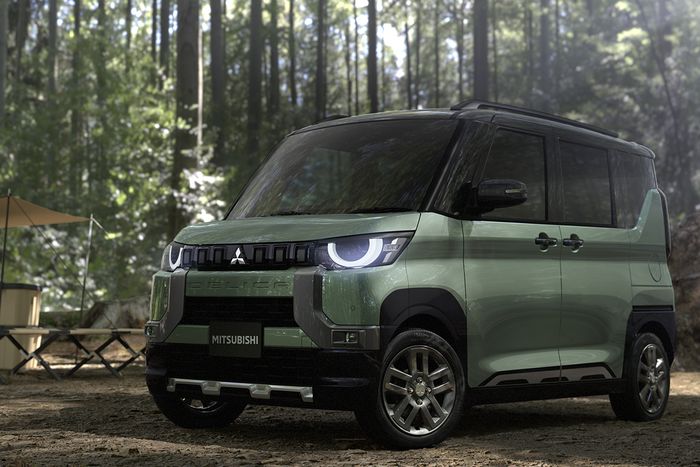 The new Delica Mini combines the dynamic shield, which expresses strength and security, with a headlight with a characteristic semi-circular LED position lamp, giving it a dignified yet friendly look. The three-dimensional "DELICA" logo is used on the front bumper and tailgate garnish. In addition to the black wheel arches, a protective skid plate shape is used under the front and rear bumpers to express the SUV-like running performance of the Delica. The aluminum wheels are dark silver painted with a shape that expresses toughness and stylishness, and tightens the feet.
The new body color is ash green metallic, which was newly developed in line with the concept of the new Delica Mini, and is suitable for all kinds of scenes, from the city to outdoor leisure activities.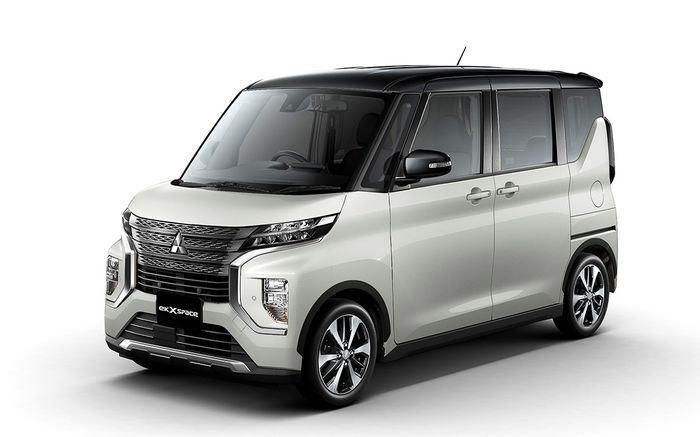 Delica Mini
https://www.mitsubishi-motors.co.jp/lineup/delica_mini/special/teaser/
https://www.mitsubishi-motors.com/jp/newsrelease/2022/detail5661.html