On September 15, 2022, Nissan released the minicars "Days" and "Lukes" with partially improved specifications.
table of contents
About Nissan new "Days" and "Lukes" partial specification improvement 2022 model
In the partial specification improvement this time, antibacterial specifications have been applied to the seats for both "Days" and "Lukes". It suppresses the growth of bacteria adhering to the surface and keeps the inside of the car clean and comfortable. The "Days" has improved sitting comfort by changing the thickness of the rear seat cushions.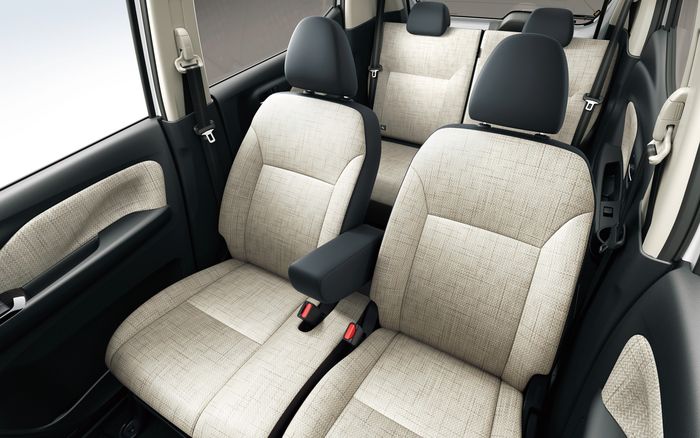 This time, the "Days" is equipped with a water-repellent seat and an "intelligent around view monitor" as standard equipment. Added a special edition car "Fine Tone". A grade that combines a special black and beige high-contrast interior with a full range of safety equipment. The Highway Star X Pro Pilot Edition of "Lukes" has 15-inch tires and aluminum wheels as standard settings, making it an even more attractive grade. In addition, the X turbo grade is newly established.
As for the exterior color, two tones of white pearl/ash brown have been added to the Days, and two tones of soda blue/ash brown have been added to the Luke. Both models have improved fuel efficiency.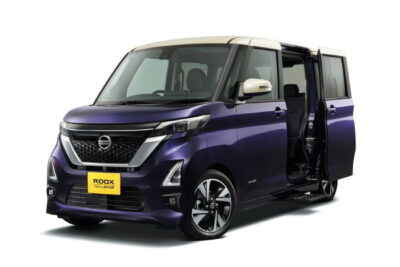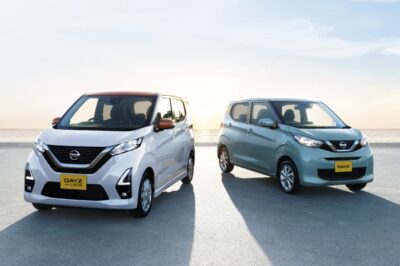 About the 2nd generation New Days Spec
spec
Days
Days
Days
full length
3,395mm
3,395mm
3,395mm
Width
1,475mm
1,475mm
1,475mm
Height
1,640-1,660mm
1,640-1,660mm
1,640-1,660mm
Wheelbase
2,495mm
2,495mm
2,495mm
grade
S/X
highway star x
Highway Star G
turbo
model
gasoline car
S-HYBRID car
S-HYBRID+
turbo car
engine
660cc
Water-cooled in-line 3-cylinder
DOHC engine
660cc
Water-cooled in-line 3-cylinder DOHC
+ motor
660cc
Water-cooled in-line 3-cylinder DOHC
intercooler turbo
+ motor
Maximum output
38kW (52ps)/
6,400rpm
38kW (52ps)/
6,400rpm
47kW (64ps)/
5,600 rpm
Maximum torque
60Nm (6.1kgm)/
3,600 rpm
60Nm (6.1kgm)/
3,600 rpm
100Nm/
2,400rpm~4,000rpm
motor
Maximum output
–
2.0kW (2.7ps)/
1,200rpm
2.0kW (2.7ps)/
1,200rpm
motor
Maximum torque
–
40Nm (4.1kgm)/
100rpm
40Nm (4.1kgm)/
100rpm
transmission
CVT
(Extronic)
CVT
(Extronic)
CVT
(Extronic)
Drive system
FF/4WD
FF/4WD
FF/4WD
vehicle weight
840kg~
900kg
850kg
930kg
870kg~
940kg
WLTC mode fuel consumption
23.2km/L (2WD)
21.0km/L (4WD)
23.3km/L (2WD)
21.1km/L (4WD)
21.5km/L (2WD)
19.4km/L (4WD)
About the new Days partial specification improvement price grade 2022 model
Days
model
Drive system
price (10%)
S.
2WD
1,332,100 yen
4WD
1,466,300 yen
X
2WD
1,384,900 yen
4WD
1,519,100 yen
highway star x
2WD
1,592,800 yen
4WD
1,727,700 yen
Highway Star G Turbo
2WD
1,674,200 yen
4WD
1,808,400 yen
highway star x
propilot
2WD
1,691,800 yen
4WD
1,826,700 yen
Highway Star
G-Turbo
propilot
2WD
1,773,200 yen
4WD
1,940,400 yen
urban chrome
model
Drive system
price
highway star x
urban chrome
2WD
1,625,800 yen
4WD
1,760,000 yen
highway star x
propilot
urban chrome
2WD
1,724,800 yen
4WD
1,859,800 yen
Highway Star G Turbo
urban chrome
2WD
1,707,200 yen
4WD
1,841,400 yen
Highway Star G Turbo
propilot
urban chrome
2WD
1,806,200 yen
4WD
1,940,400 yen
bolero
model
Drive system
price
bolero
2WD
1,472,900 yen
4WD
1,607,100 yen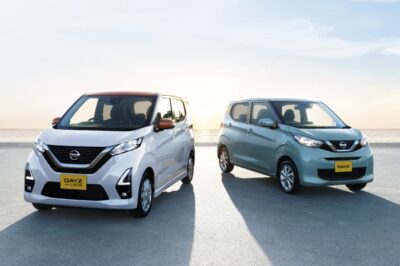 New model Rooks Partially improved specs
spec
rooks
rooks
full length
3,395mm
3,395mm
Width
1,475mm
1,475mm
Height
1,775mm
1,775mm
Wheelbase
2,495mm
2,495mm
model
turbo car
mild
hybrid car
engine
660cc
Water-cooled in-line 3-cylinder DOHC
intercooler turbo
660cc
Water-cooled in-line 3-cylinder DOHC
+ motor
Maximum output
64ps/
5,600 rpm
52ps/
6,400rpm
Maximum torque
100Nm/
2,400rpm~4,000rpm
60Nm/
3,600 rpm
motor
Maximum output
2.1/
1,200rpm
2.1/
1,200rpm
motor
Maximum torque
40Nm/
100rpm
40Nm/
100rpm
transmission
CVT
(Extronic)
CVT
(Extronic)
Drive system
FF/4WD
FF/4WD
vehicle weight
940kg-1060kg
940kg-1060kg
WLTC mode fuel consumption
19.2km/L (2WD)
17.5km/L (4WD)
20.9km/L (2WD)
19.0km/L (4WD)
New model Rooks partial specification improvement 2022 model price grade
rooks
car model
grade
engine
Trance
Mission
driving
method
price
(Ten%)
rooks
S.
DOHC 12 valve
3 cylinders (hybrid)
CVT
2WD
1,463,000 yen
4WD
1,597,200 yen
X
2WD
1,593,900 yen
4WD
1,728,100 yen
X turbo
DOHC 12 valve
3 cylinders
with intercooler
turbocharger
2WD
1,710,500 yen
4WD
1,844,700 yen
rooks highway star
car model
grade
engine
Trance
Mission
driving
method
price
(Ten%)
rooks
Highway Star
X
Highway Star
DOHC 12 valve
3 cylinders
(hybrid)
CVT
2WD
1,760,000 yen
4WD
1,894,200 yen
X
propilot
edition
2WD
1,890,900 yen
4WD
2,025,100 yen
Highway Star G
turbo
propilot
edition
DOHC 12 valve
3 cylinders
with intercooler
turbocharger
(hybrid)
2WD
1,958,000 yen
4WD
2,092,200 yen
Nissan
http://www.nissan.co.jp/