Toyota has a new line-up of the new "Sienta", and there are two engines, "gasoline car" and "hybrid car" to choose from.Fuel efficiency performance of "Sienta"hybridcar·gasolineWe will explain in detail the differences between cars and the differences between grades.
"TNGA platform (GA-B)"And the engine was adopted from "Yaris" with a proven track record and reputation"Inline 3-cylinder 1.5L direct injection dynamic force engine M15A type" and second generation "Toyota Safety Sense " is installed as standard on all models, and it is a specification that overwhelms other companies.
table of contents
About the new Sienta grade selection
There are two engines, and you can choose from "gasoline car" and "hybrid car".Furthermore, the grade can be selected from "X", "G", and "Z". The first thing to worry about is engine selection.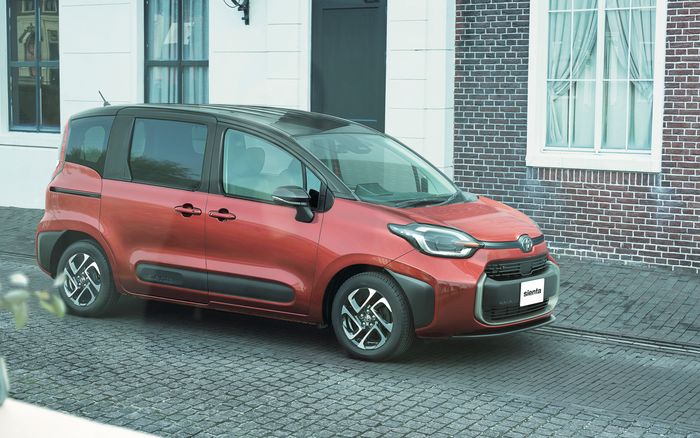 gasoline car
| grade | Boarding capacity | Drive system | price (10%) |
| --- | --- | --- | --- |
| X | 5 seater | 2WD | 1,950,000 yen |
| G. | 5 seater | 2WD | 2,300,000 yen |
| G. | 7 seater | 2WD | 2,340,000 yen |
| Z. | 5 seater | 2WD | 2,520,000 yen |
| Z. | 7 seater | 2WD | 2,560,000 yen |
hybrid car
| grade | Boarding capacity | Drive system | price (10%) |
| --- | --- | --- | --- |
| X | 5 seater | 2WD | 2,380,000 yen |
| X | 5 seater | 4WD | 2,578,000 yen |
| G. | 5 seater | 2WD | 2,300,000 yen |
| G. | 5 seater | 4WD | 2,650,000 yen |
| G. | 7 seater | 2WD | 2,690,000 yen |
| G. | 7 seater | 4WD | 2,888,000 yen |
| Z. | 5 seater | 2WD | 2,870,000 yen |
| Z. | 5 seater | 4WD | 3,068,000 yen |
| Z. | 7 seater | 2WD | 2,910,000 yen |
| Z. | 7 seater | 4WD | 3,108,000 yen |
New Sienta fuel efficiency data
Gasoline car (2WD) fuel consumption is WLCT mode fuel consumption: 18.3km / L (13.0km / L)
Hybrid vehicle (2WD) fuel consumption is WLCT mode fuel consumption: 28.8m / L (23.0km / L)
Figures in ( ) are approximate actual fuel consumption *Based on other Toyota models.
spec
New Sienta
hybrid
New Sienta
gasoline
full length
4,280mm
4,280mm
Width
1,695mm
1,695mm
Height
1,695mm (2WD)
1,715mm (4WD)
1,695mm (2WD)
1,715mm (4WD)
wheel
base
2,750mm
2,750mm
engine
Inline 3 1.5L+
motor
M15A-FXE type
in-line 3 cylinder
1.5L engine
M15A-FKS type
Maximum output
67kW (91ps)/
5500rpm
88kW (120ps)/
6600rpm
Maximum torque
120Nm (12.2kgfm)/
3800-4800rpm
145Nm (14.8kgfm)/
4,800-5,200rpm
motor
Maximum output
Front: 59kW (80ps)
Rear: 2.2kW (3.0ps)
–
motor
maximum
torque
Front: 141Nm (14.4kgm)
Rear: 44Nm (4.5kgm)
–
WLCT
mode fuel economy
28.2-28.8km/L (2WD)
25.3km/L (4WD)
18.3km/L
Drive system
2WD/4WD
(E-Four)
2WD
Boarding capacity
5 people, 7 people
5 people, 7 people
minimum
turning radius
5.0m
5.0m
Drive system
electric
stepless transmission
Direct Shift-
CVT
price
From 2,380,000 yen
3,108,000 yen
From 1,950,000 yen
2,560,000 yen
Until hybrids pay for themselves
It became a very annoying problem when considering fuel consumption and price.When comparing both grades "Z" 2WD 7-seater, the gasoline model costs 2,560,000 yen and the hybrid model costs 2,910,000 yen.350,000 yen differencebecomes.In addition, hybrid vehicles99,700 yen (Car tax environmental performance discount 62,800 yen + car weight tax 36,900 yen)receive a tax reduction.gasoline car differenceThe total difference is about 250,300 yenbecomes.
Here is the gasoline calculationAbout 250,300 yenWe will verify how much you can get if you ride to fill the gasoline cost. When calculating realistically based on the actual fuel consumption described above.
Gasoline car (2WD) fuel efficiency is 13.0km/L. The fuel consumption of a hybrid vehicle (2WD) is calculated at 23.0km/L.
In the case of gasoline price 1L 160 yen
Gasoline model 10,000km=123,076 yen
Hybrid vehicle 10,000km = 69,565 yen
Because it is a difference of 53,511 yen after running 10,000 kmThere was a difference of 267,555 yen after running 50,000 km. In other words, even with this, the difference in the price of the main unit is 350,000 yen (About 250,300 yen) can be filled withcan.
Usually, there is a high possibility of letting go of the new car in about 5 years, orEven if you consider 100,000 km, if you choose a hybrid car, it will be +284,810 yen.You can't choose easily just because it's a hybrid car. Furthermore,In the case of the "Sienta", there is no difference in the exterior design from the hybrid, so it is not possible to make a smug face.50,000kmby ridingConsidering that hybrid cars are more likely to retain their value when resale value (used car sales) are made after paying for the main unit, we recommend a "hybrid car". In addition, it is recommended that a hybrid car is advantageous because it enables stable driving when driving with 7 people!
About comfort
So far, I've been talking about money, but I also want to talk about comfort."The in-line 3-cylinder 1.5L engine (M15A-FKS type) + Direct Shift-CVT" model is perfect in terms of money, but it is not so in terms of comfort. The author has the experience of riding the 4th generation RAV4 gasoline 2.0L, but the impression is that it starts running very slowly.Insufficient torque for vehicle weightEven if it is improved by Direct Shift-CVT, it should feel slow."Inline 3 1.5L (M15A-FXE type) ++ motor (THS II)" is a hybrid system that Toyota is good at, and although it will run only with the motor at the start, the torque is the motor's specialty and it starts very well. can be expected.Furthermore,Electric control and hybrid are compatible when using "radar cruise control"so it is likely that there will be a difference."Hybrid car" is recommended for comfortable performancedo.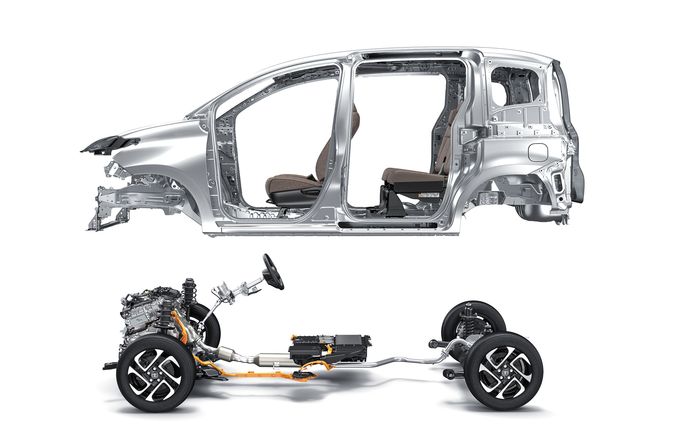 summary
In addition to grades "X," "G," and "Z," there is a choice between hybrid and gasoline vehicles, so it is very difficult. If you compare a hybrid car and a gasoline car, the gasoline car has a lower total cost. If you want a comfortable ride, a hybrid should be an option.
When comparing the exterior with "G" and "Z", the appearance and appearance such as "front and grill molding plating", "Bi-Beam LED head lamp & LED turn lamp & LED clearance lamp", "rear combination lamp" and "15 inch aluminum wheel" I want to select "Z" when including detailed convenient functions.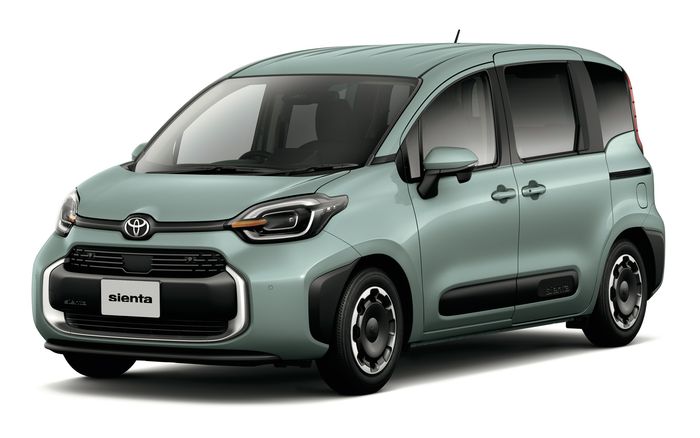 The interior is equipped with standard functions such as "7.0 inch TFT color multi-information display", "genuine leather wrapped three-spoke steering wheel", "driver's seat armrest", and "rear seat sunshade". I want to select Z. I don't like the lack of advanced technology and safety equipment, so I want to choose "Z". If there is a difference of 300,000 yen to a car that costs 2,500,000 yen or more, there is no problem in choosing "Z".
In conclusion, the most recommended model for the new Sienta is the "Z" or, if you can afford it, the "Z hybrid car".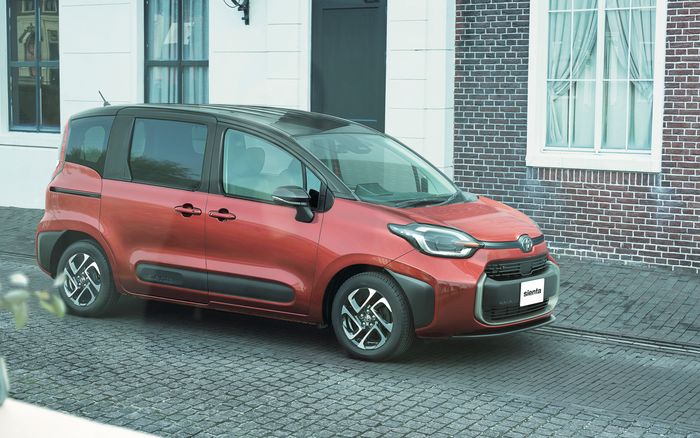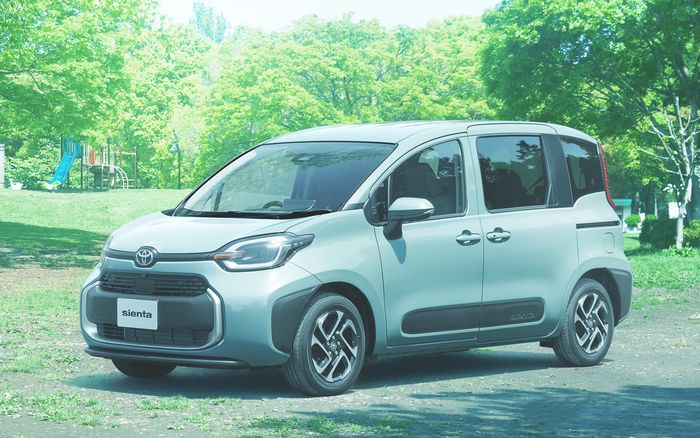 About the new Sienta