Toyota made some improvements to the "Corolla Axio" and "Corolla Fielder" and released them on August 22, 2022.
table of contents
Partial Improvements to the Corolla Axio and Corolla Fielder
Projector-type LED headlamps (with manual leveling function) are standard equipment. Nanoe X is standard equipment, and it is the first Toyota to install nanoe X in a manual air conditioner. A tray next to the parking brake lever where you can place your smartphone and a USB terminal (Type-C) for charging are newly installed, and are standard equipment on all models. The seat upholstery has been renewed to express robustness and high-quality modernity.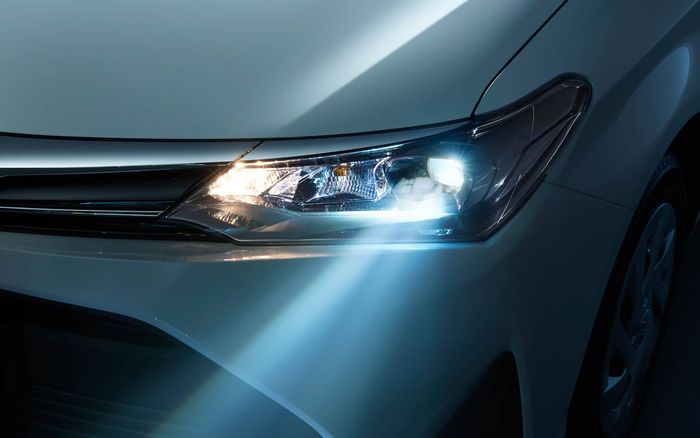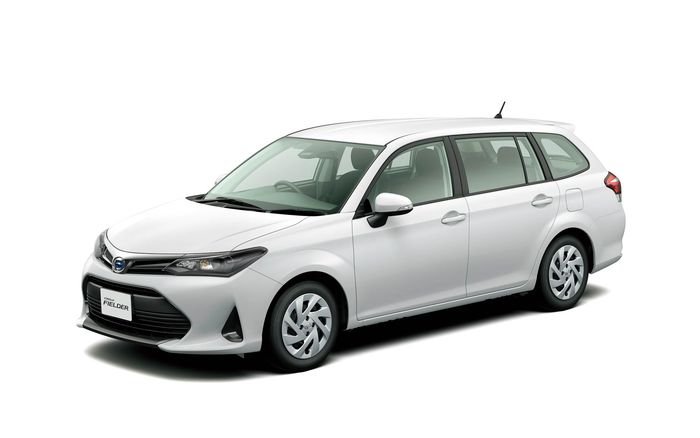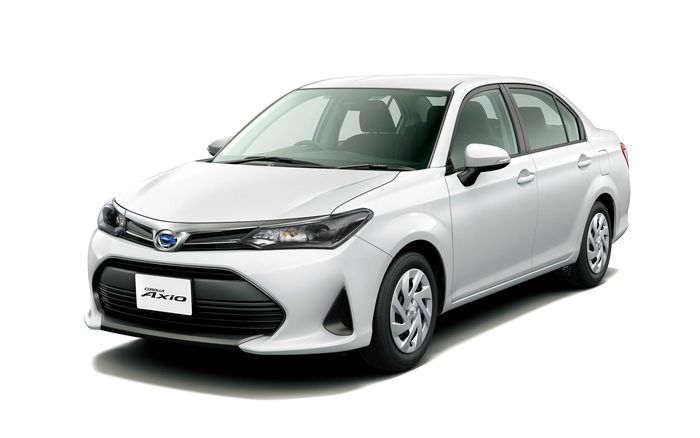 spec
New Corolla Fielder
full length
4,400-4,410mm
Width
1,695mm
Height
1,475-1,510mm
Wheelbase
2,600mm
engine
1.5L straight 4 DOHC+
motor
1.5L straight 4 DOHC
Maximum output
54kW (74ps)/
4,800 rpm
80kW (109ps)/
6,000rpm
Maximum torque
111Nm (11.3kgm)/
3600-4,400rpm
136Nm (13.9kgm)/
4,400rpm
motor output
45kW (61ps)
–
motor maximum torque
169Nm (17.2kgm)
–
JC08 mode fuel consumption
32.2km/L
22.0km/L
WLTC mode fuel consumption
27.8km/liter
19.8km/L
price
1,709,400 yen to 2,292,400 yen
spec
New Corolla Axio
full length
4,400mm
Width
1,695mm
Height
1,460mm
Wheelbase
2,600mm
engine
1.5L straight 4 DOHC+ motor
1.5L straight 4 DOHC
Maximum output
54kW (74ps)/
4,800 rpm
80kW (109ps)/
6,000rpm
Maximum torque
111Nm (11.3kgm)/
3600-4,400rpm
136Nm (13.9kgm)/
4,400rpm
motor output
45kW (61ps)
–
motor maximum torque
169Nm (17.2kgm)
–
JC08 mode fuel consumption
32.2km/L
22.0km/L
WLTC mode fuel consumption
27.8km/liter
19.8km/L
price
1,557,600 yen to 2,134,000 yen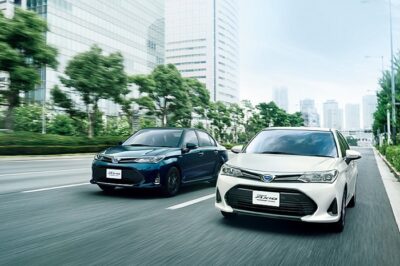 toyota news release
https://global.toyota/jp/newsroom/toyota/37706064.html