Honda's American "Acura" crossover SUV style "Acura Precision Concept" was unveiled to the world on August 18, 2022 (local time). It is a dynamic style EV crossover SUV that will appear in 2024.It will be unveiled to the public at The Quail, a motorsport gathering on August 19, 2022, and on display at the Pebble Beach Concours d'Elegance Concept Lawn on August 21, 2022.
table of contents
Honda Acura "Precision EV Concept"
"The Acura Precision EV Concept is a design study that will shape the direction of future Acura products in the electrified era, including our first fully electric SUV coming in 2024," said Emil, Assistant Vice President, Acura National Sales. Korkol said.
Acura described it as the 'Polar Star' that will inspire the brand's future designs as it moves into an 'exciting electrified future', whose shape is 'elegance, artistry and a shape characteristic of luxury Italian powerboats'. Inspired by the harmony of function and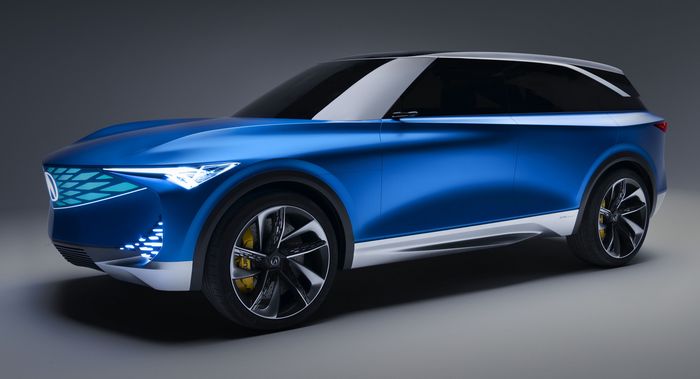 Evolved Acura's Diamond Pentagon grill. Because EVs don't need to breathe air like internal combustion engines, the illuminated section maintains the brand's aesthetic, adopting a diamond pattern of lighting instead of negative space. The front end continues to feature Acura's DRL light signature, with the addition of a "particle glitch" effect. The concept repeats itself with 23-inch-wide taillights and wheels. The 'Acura Precision EV Concept' is built on Precision Crafted Performance's 'seamless and dynamic' exterior design language, with front his fascia standing out, highlighting the next generation seamless illuminated fascia for EVs. .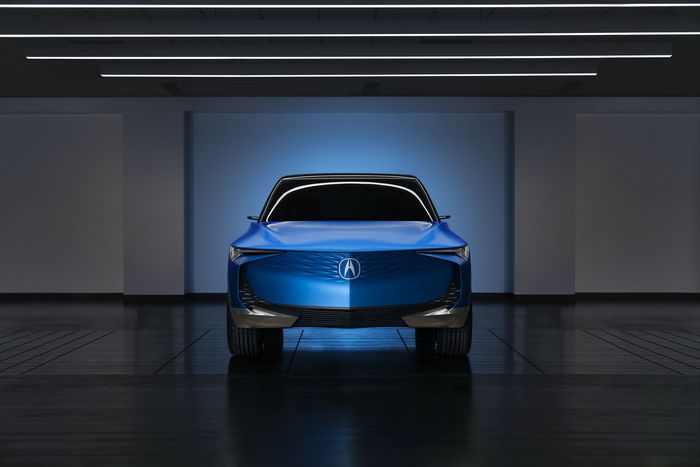 Residents are treated with a collection of premium and sustainable materials. The seats are covered in biomass leather, while the steering wheel secondary controls aluminum and green cast acrylic are made from recycled materials. Planetless.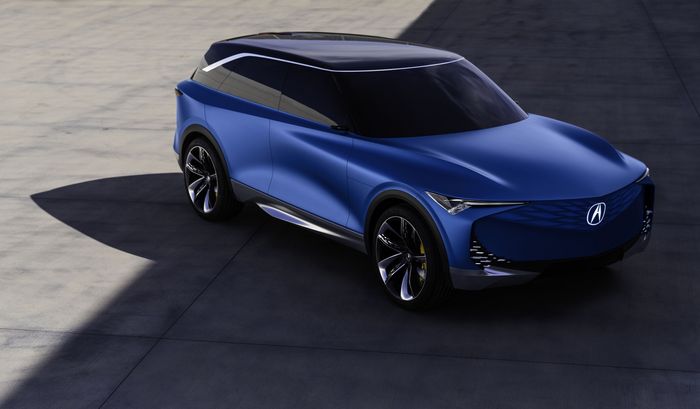 On the other hand, the design is assumed to be changeable. With a Formula 1-inspired steering wheel and a low driving position, Acura tries to make the interior feel sporty. In fact, there's an 'Instinctive Drive Mode' that modifies the instrument cluster display for a motorsport-inspired look complete with red ambient lighting.
Acura has also added a "Spiritual Lounge Mode" that retracts the steering wheel, pumps pleasant scents into the cabin, and the interior lighting plays an "underwater" animation projection. It says the vehicle will have a "complete driving automation experience" in this mode.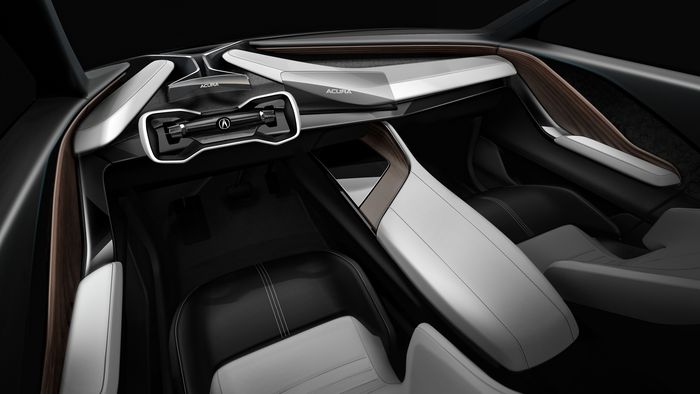 acura news release
https://acuranews.com/en-US/releases/acura-precision-ev-concept-debuts-at-monterey-previews-future-design-language-for-electrified-era
https://www.acura.com/future-vehicles