A special feature that introduces "car lovers" who enjoy car life and love cars. MOBY asked car lovers all over the country about their favorite cars, hobbies, date spots they want to go by car, and more! Please check it out♪
Today's CarLOVER!! mio (26 years old)
Q.Please tell us about your favorite car.
I'm riding DAIHATSU's Copen Robe!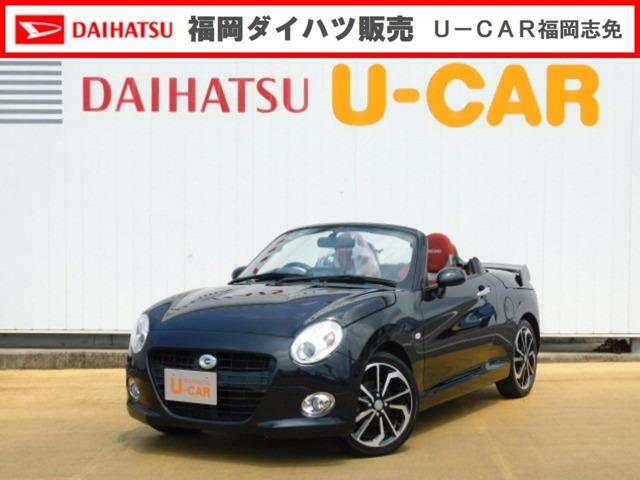 184.8Ten thousand yen
Initial registration :

2017
Mileage :

30,000 km
vehicle inspection :

With vehicle inspection maintenance
area :

Fukuoka Prefecture
Inventory/Quotation Request
See more used cars of this model
Q. What was the decisive factor in choosing that car?
I was attracted to the electric open coolness of the light car! !
Q. When did you get your driver's license? Since when have you been driving?
I got it when I was 18 and was driving as soon as I got it!
Q. Do you have a favorite car manufacturer?
DAIHATSU
Q. Please tell us about your favorite car history.
My first favorite car was Suzuki's Lapin Chocolat, and I was driving a cute car with a pink body color!
Q.Do you have a dream car that you want to drive someday?
I admire Toyota's Chaser, Mark II, and Nissan's Silvia! !
Q.When do you usually drive?
I drive when I have free time!
After work and on holidays, I spend most of my time in the car!
Q. Please tell us about your usual hobbies and hobbies using cars.
I like comedy, so I watch videos, and I usually go on car tours and meetings! !
Q.Is there any maintenance or care that you usually do?
I run a lot of distance, so I change the oil frequently!
Q. Please tell me the date spot you want to go by car.
The night view of Kobe is beautiful no matter when you go! !
Q. What kind of topics do you want to talk about on a drive date?
I think it's the most fun when we're talking about where we're going! !
Q.Which song do you want to listen to while driving?
K-POP
Q. What is the gesture of the opposite sex that makes you unintentionally excited while driving?
I think the man driving the mission car is wonderful! !
Q.What kind of car do you want your favorite person to drive?
sports car or custom car
CarLOVER's Profile
Name: mio
Age: 26 years old
Occupation: OL
Birthplace: Born in Kyoto
Favorite car: Daihatsu Copenrobe la400k
Favorite driving spot: Kobe
mio's Instagram is here!