Subaru (SUBARU) will make minor changes to the "Revorg" and release it in October 2023.
table of contents
About Subaru new Levorg minor change
"Revorg" was released on October 15, 2020 after a full model change.This time, minor changes will be made in about three years.This timeChange the exterior design and renew the image.Furthermore, it further enhances the quality of driving, and improves ride comfort and quietness.Updated driver assistance system "EyeSight"And adopting 3 cameras equipped with a dual camera and a wide-angle mono camera. A new Automatic Emergency Steering system, also available in trim levels with blind spot detection, lane change assist and rear cross traffic warning, uses a combination of EyeSight and automatic braking to avoid accidents below 50 mph.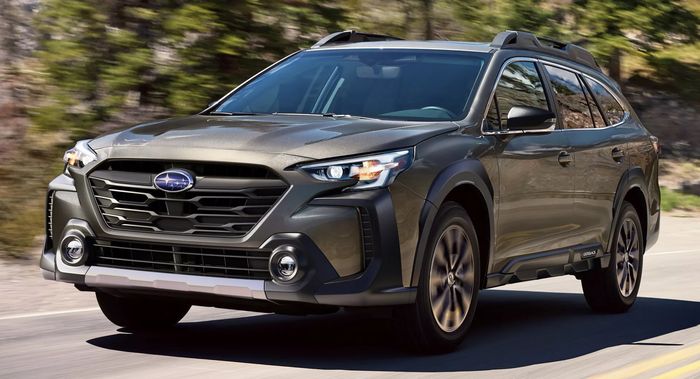 About the new Levorg minor change specs
spec
Levorg
Levorg
STI Sport R
full length
4,755mm
4,755mm
Width
1,795mm
1,795mm
Height
1,500mm
1,500mm
Wheelbase
2,670mm
2,670mm
engine
1.8L horizontally opposed
4-cylinder DOHC
Direct injection turbo "DIT"
(CB18 type)
2.4L horizontally opposed
4-cylinder DOHC
direct injection turbo
(FA24 type)
Maximum output
130kW (177ps)/
5,200-5,600rpm
202kW (275ps)/
5,600 rpm
Maximum torque
300Nm (30.6kgfm)/
1,600-3,600rpm
375Nm (38.2rpm)/
2,000-4,800rpm
Trance
Mission
linear
Tronic
subaru performance
transmission
(with manual mode)
Drive system
AWD (4WD)
AWD (4WD)
Boarding capacity
Five people
Five people
vehicle weight
1550-1580kg
1,630kg
JC08 mode fuel consumption
16.5-16.6km/L
13.1km/L
WLTC mode fuel consumption
13.6-13.7km/L
11.0km/L
About Levorg
Subaru will make a full model change to the second-generation Levorg, which will be announced on October 15, 2020 and released on November 26. Pre-orders start from August 20, 2020. "Revorg STI Sport" will also be released.The exterior of the second-generation new Levorg is a keep concept. The power unit is a newly developed 4th generation "1.8L horizontally opposed turbo engine CB18 typeEquipped with. Next-generation platform "SUBARU GLOBAL PLATFORM (SGP)" is adopted. Subaru's new design philosophy "DYNAMIC × SOLID" is fully adopted, and the new design concept "BOLDER" that boldly emphasizes the value of each car is adopted, and the texture of the interior and exterior is greatly improved. "Electric parking brake & holdas well as the new Legacy B4 and Legacy Outback.11.6 inch full HD large screen displayEquipped with. Furthermore, Subaru's first "Digital cockpit 12.3 inch full liquid crystal meterEquipped with (depending on the grade). "Hands-free open power rear gate" is adopted. next generationEyesight X"powered by.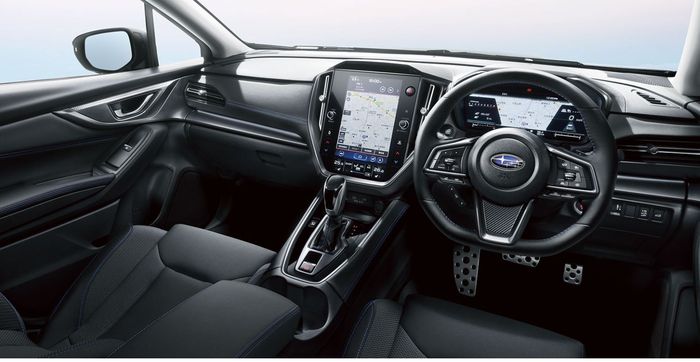 Levorg SUBARU GLOBAL PLATFORM × full inner frame structure adoption
Used in the second-generation new LevorgNew platform "SUBARU GLOBAL PLATFORM (SGP)"is designed to support not only gasoline engines but also various power units such as hybrid (HV), plug-in hybrid (PHV) and electric vehicle (EV) with a single design concept.Adopts a "full inner frame structure" that contributes to high rigidity.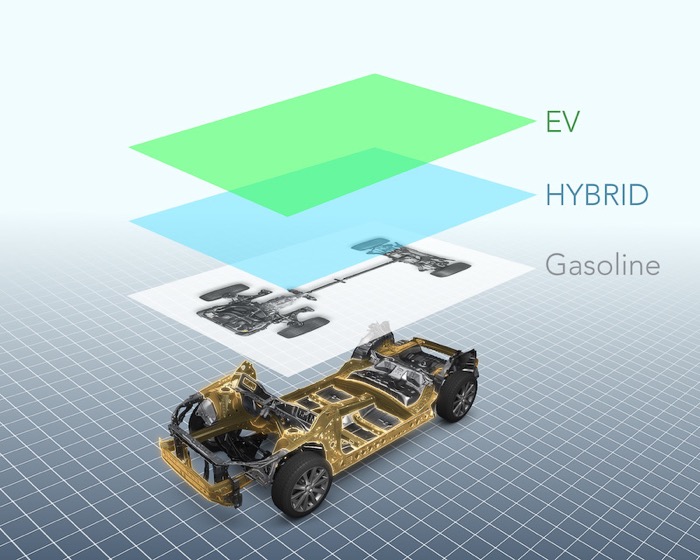 Toyota's new unit (THS II is installed in the new Prius, but the hybrid system is also downsized).The sequential deployment of hybrid models is planned from around 2018. It is a platform based on the premise of SGP is a new platform that will be adopted for future Subaru vehicles, similar to TNGA (Toyota New Global Architecture) in Toyota.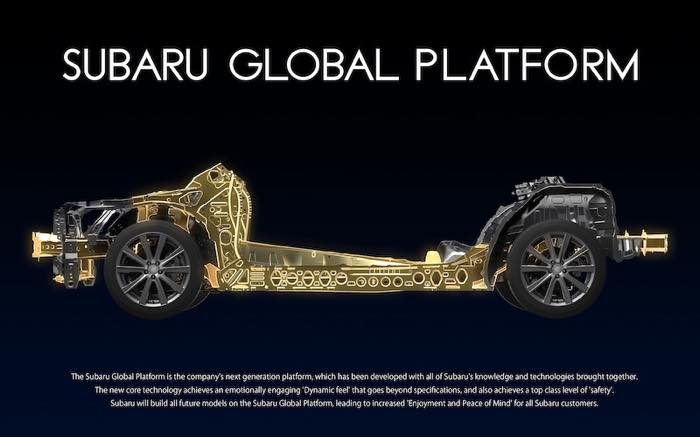 Development continues to achieve a "dynamic feel" that is one class higher, such as further improving collision safety, reducing weight, improving maneuverability, and expanding interior space through high-efficiency packaging. By dramatically improving collision safety performance, such as by increasing the amount of collision energy absorption to 1.4 times that of the previous model, safety performance has been further enhanced for not only the passengers and passengers but also pedestrians and other people around them. Development continues to achieve a "dynamic feel" that is one class higher, such as further improving collision safety, reducing weight, improving maneuverability, and expanding interior space through high-efficiency packaging. By dramatically improving collision safety performance, such as by increasing the amount of collision energy absorption to 1.4 times that of the previous model, safety performance has been further strengthened, not only for the passengers and passengers, but also for pedestrians and other people around them.
About Levorg Interior
The interior uses a navigation system equipped with a 11.6-inch full HD large screen display. Adopts an HMI (Human Machine Interface) that can be operated comfortably like a smartphone. Compatible with Apple CarPlay and Android Auto.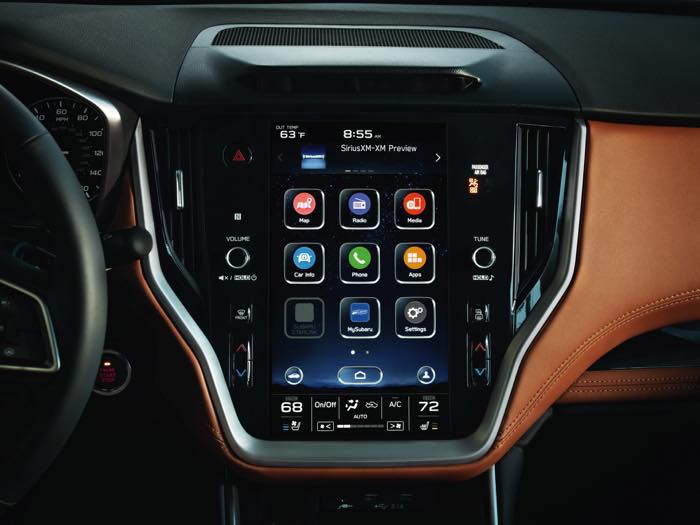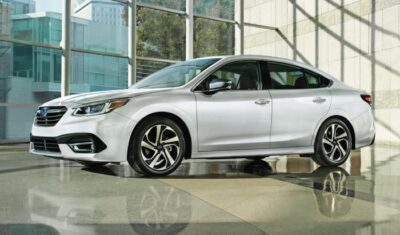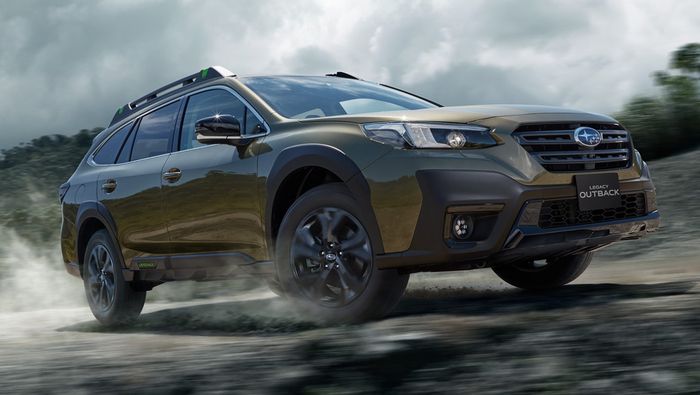 Equipped with Levorg "Driver Monitoring System"
The driver monitoring system installed in the new Forester will be installed. In addition to automatically adjusting the seat position and door mirrors that have been set by remembering the driver's face, it is also possible to prevent the driver from looking aside and falling asleep while driving.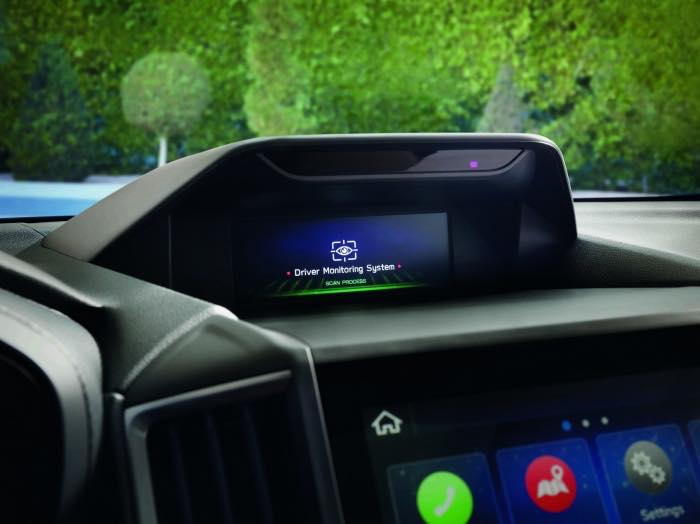 Subaru New Forester Full Model Change e-BOXER Released July 19, 2018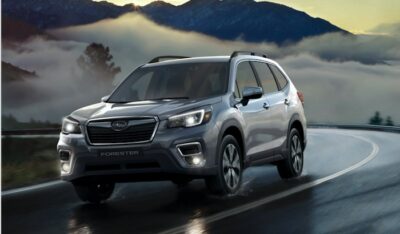 Levorg advanced driving support technology Next-generation "EyeSight X" adopted
The advanced driving support technology that Subaru expects to be realized in 2020 will be combined with the high performance of the horizontally opposed engine and symmetrical AWD to express the image of a comfortable and enjoyable sports sedan unique to Subaru. By adopting next-generation EyeSight, radar, high-precision GPS and maps with further improved performance, we will pursue the realization of "zero car accidents" as the ultimate safety.
New Levorg Newly developed high-precision map & locator installed
By combining advanced forward recognition with EyeSight and omnidirectional radar, it is possible to understand the traffic environment and danger risks around the vehicle in all directions. is specified with high accuracy, and optimal control is performed according to curves, lanes, etc. on the driving route. With these technologies, in addition to avoiding collisions when driving straight ahead, collision avoidance in all directions with vehicles, bicycles, and pedestrians when turning left or right at intersections or when reversing is achieved. Furthermore, it will realize automatic driving at all speeds on expressways and automatic parking in parking lots of homes and commercial facilities.
The locator accurately identifies the position of the vehicle via GPS and the quasi-zenith satellite "Michibiki", and the vehicle grasps the shape of the expressway with a high-precision map, realizing deceleration before curves and hands-off driving support during traffic jams. did.
Congestion hands-off assist
Congestion start assist
Active lane change assist
Pre-curve speed control
Pre-toll gate speed control
Response system for driver malfunction
Levorg EyeSight
TJA (Traffic Jam Assist)Quasi-automatic driving system Chasing function during congestion on motorways (highways). Enables curve following during traffic jams. It assists driving by automatically controlling the steering wheel, accelerator, and brakes in all vehicle speed ranges.
pre-crash brake Alerts the driver if the system determines that there is a risk of collision. If there is no avoidance operation, brake control is performed to automatically decelerate or stop. If the speed difference with the vehicle ahead is about 50km/h or less, collision avoidance or damage reduction.
Active Lane Keep (Lane Departure Suppression) The active lane keeping function (maintaining the center of the lane), which previously only worked at speeds of 60 km/h or higher, has been extended to 0 km/h to follow even in traffic jams. Significantly reduces driving load.
Cruise control with all vehicle speed tracking function Set cruise control with all vehicle speed tracking function Follows the preceding vehicle in a wide vehicle speed range from 0km/h to about 120km/h. (Corresponding to the plan to raise the maximum speed limit on some expressways)
Reverse automatic braking system
Rear obstacle warning function If an obstacle is detected behind the vehicle in the R range, the MFD will display and warn you of the approaching level of the obstacle.
Automatic braking when reversing When approaching an obstacle and there is a risk of a rear-end collision with the vehicle, acceleration control and brake control are performed to measure collision avoidance.
Functions of Levorg EyeSight Safety Plus
high beam assist A monocular camera inside the front window detects light ahead and automatically switches between high beam and low beam depending on the situation.Ensures brighter and safer night vision
front view monitor The image of the camera installed under the emblem in the front grill is projected on the MFD to support the driver's forward confirmation. Even when passing through intersections with poor visibility or when exiting the garage, you can check the left and right ahead.
smart rear view mirror The rear-mounted camera ensures a rearward view even when a lot of luggage or large luggage is loaded in the luggage compartment and a normal mirror cannot provide a rearward view. In addition, the situation behind the vehicle can be checked even from the passenger seat.
auto beagle hold VDC keeps the vehicle stopped even if the brake pedal is released when the vehicle is stopped on level ground. Convenience is improved in scenes where the brake pedal must be continuously depressed, such as long waiting times at traffic lights and traffic jams on general roads.
Steering-linked headlamp By illuminating the direction of travel of the car at an early stage according to the steering operation, it is possible to secure a clear field of view even at night.
Levorg Connected Service SUBARU STARLINK (first SUBARU adoption in Japan)
As a form of "connected safety," an emergency call is automatically sent from the car in the unlikely event of a collision. Adopting an advanced automatic emergency call system that leads to prompt life-saving activities by having the operator request rescue from the fire department and the police, and by cooperating with cooperating hospitals. It also has an SOS call function that connects you to an operator with the push of a button in case of an emergency, such as when the driver is feeling unwell.
About the Levorg engine
Newly developed 1.8L horizontally opposed direct injection turbo engine, maximum output 130 kW (177 ps) / 5,200-5,600 rpm, maximum torque 300 Nm (30.6 kgfm) / 1,600-3,600 rpm, combined with Reartronic. The 4th generation newly developed BOXER turbo engine adopts lean combustion technology to achieve both acceleration performance and environmental performance at a high level. Realizes stress-free and high-quality running with rich torque.
About Revogue partially improved B type
The B-type model, which will be an annual improvement, has a new engine lineup.2.4L horizontally opposed 4-cylinder DOHC direct injection turbo (FA24 type)" is a new lineup of high-performance models "STI Sport R" Added a new grade.1.8L horizontally opposed 4-cylinder DOHC direct injection turbo "DIT" was only available, but by adding a new engine, we have increased the powertrain options to meet user needs.. The "FA24" type is a new engine announced in 2017 and is expected to be installed in the new models of the large SUV "Ascent", "Legacy B4" and "Legacy Outback" that are sold only overseas. Furthermore, it is also installed in the improved model "FA24 D" of the "FA24" type and the new "86 BRZ" using Toyota's D-4S fuel injection system.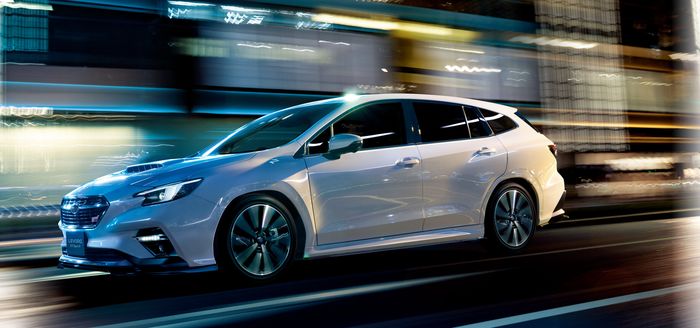 Levorg STI Sport R main equipment
exterior
・225/45R18 tires & 18-inch aluminum wheels (black paint + cutting brightness)
・STI Sport front grill
・STI Sport front bumper (skirt part: with plated decoration)
・Large muffler cutter with STI logo (dual)
interior
・Leather-wrapped steering wheel (red stitching, tactile leather, piano black decorative panel)
・Leather-wrapped shift lever (piano black tone + dark cast metallic decoration)
Levorg partially improved B type price grade
model
engine
Trance
Mission
driving
method
price (10%)
GT
1.8L horizontally opposed
4-cylinder DOHC
Direct injection turbo "DIT"
linear
Tronic
AWD
3,102,000 yen
GT-EX
3,487,000 yen
GT-H
3,322,000 yen
GT-H EX
3,707,000 yen
STI Sport
3,707,000 yen
STI Sport EX
4,092,000 yen

STI Sport R

2.4L horizontally opposed
4-cylinder DOHC direct injection
Subaru
performance
Trance
Mission
(CVT)
4,389,000 yen

STI Sport R EX

4,774,000 yen
Subaru New Levorg Prototype announced on October 23, 2019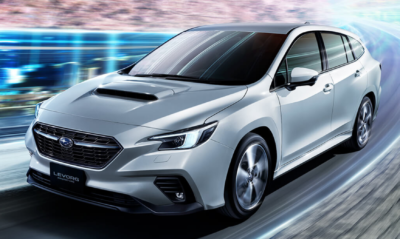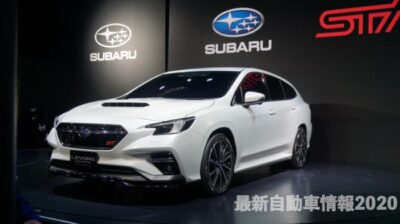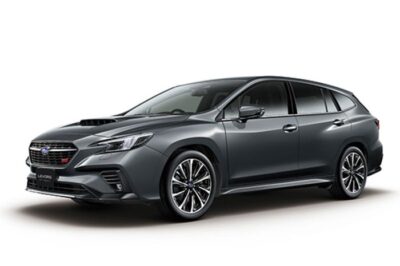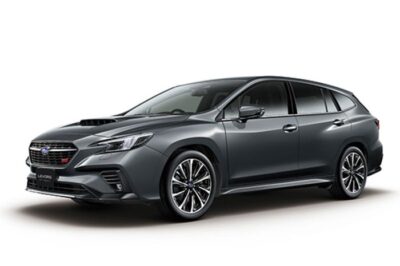 Subaru News Release
https://www.subaru.co.jp/news/2021_11_25_133106/
Subaru
https://www.subaru.jp/