Toyota's "Harrier" will be partially improved and the "PHV" model will be released on September 26, 2022.Two and a half years after its release, "Harrier" has evolved, and there are many differences from the past, so I summarized it.
table of contents
Partially improved "Harrier" is equipped with a full digital meter
Newly added "PHV model"do.
EnhancedEquipped with the latest active safety package "Toyota Safety Sense".
12.3 inch TFT display Full LCD digital meter is adopted.
the navigation system"Connected Navi"change to.
As an optionHDMI terminal,Set up in-car Wi-Fi. USB port from Type AChange to Type C.
Grade "Z" and "Z "Leather Package"" panoramic view monitors are standard equipment. New colors are added to the interior color lineup.Equipped with the latest preventive safety package "Toyota Safety Sense" with advanced functions and improved functions.Added "low-speed acceleration control function", "detection of oncoming vehicles and pedestrians when turning right at intersections", and "emergency steering avoidance support function". Adoption of "Driver Abnormal Response System" Adds curve speed control function to "Radar Cruise Control".This timeNew PHV model addeddo.Advanced gradeA 12.3-inch TFT display (full liquid crystal digital meter) is adopted from a 7.0-inch TFT color multi-information display + optitron meter."Connected Navi" used in the new "Noah Voxy" etc.change to.As an optionHDMI terminal,Set up in-car Wi-Fi. USB port from Type AChange to Type C.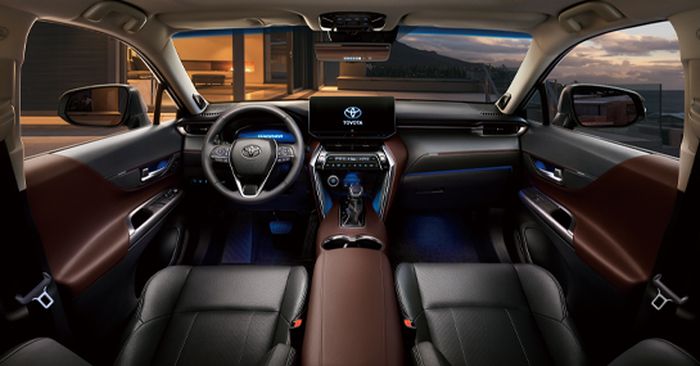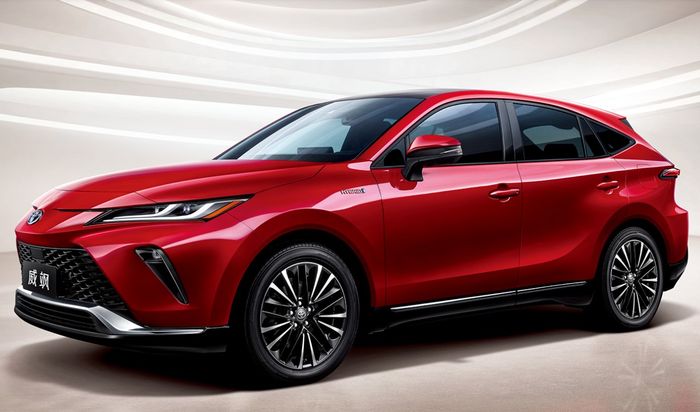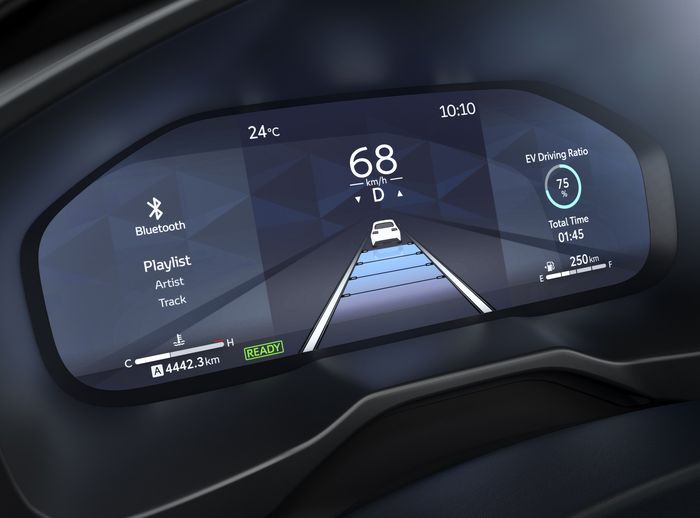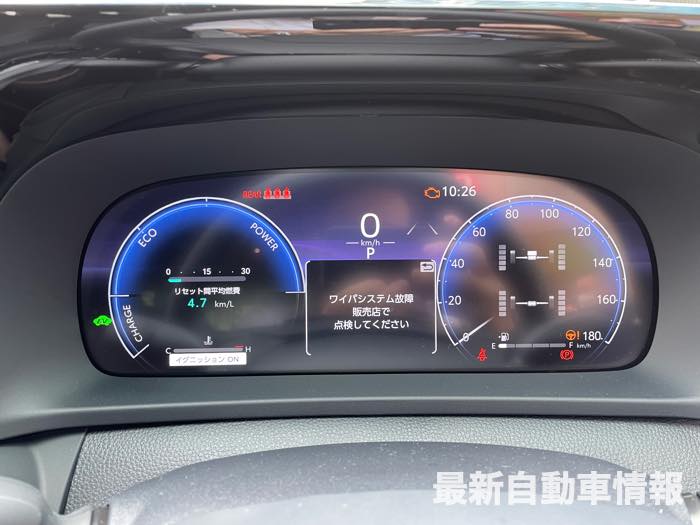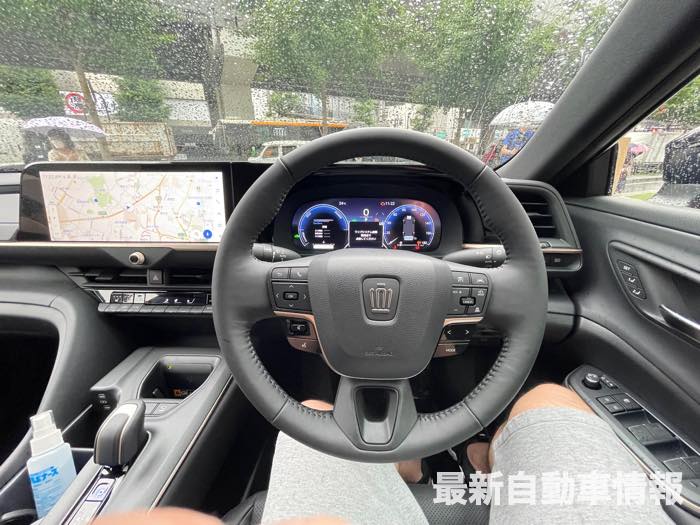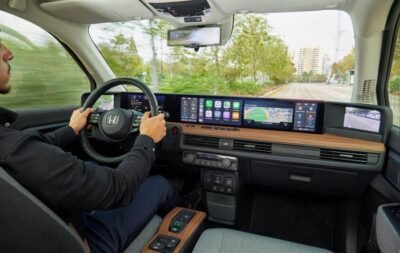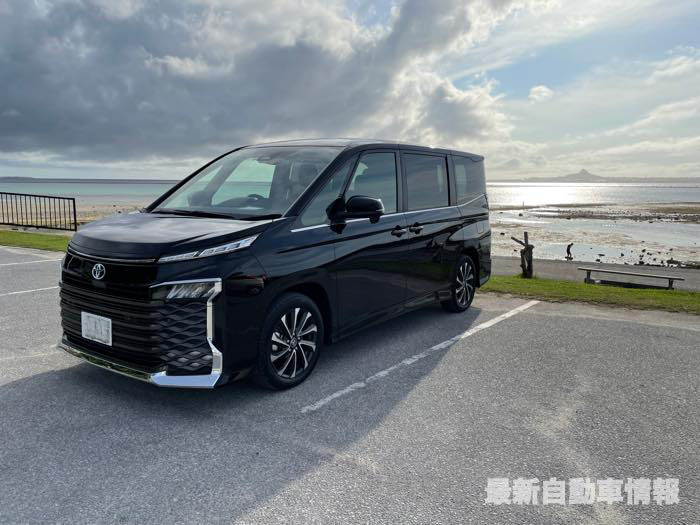 Equipped with the latest preventive safety package "Toyota Safety Sense"
"Acceleration suppression function at low speed""Detecting oncoming vehicles and pedestrians when turning right at an intersection""Emergency steering avoidance support function"Add. At low speeds, the low-speed acceleration suppression function detects pedestrians, bicyclists, and vehicles in front of the vehicle and suppresses acceleration. It can also detect oncoming vehicles when turning right at an intersection, and pedestrians crossing the opposite direction when turning right or left. An emergency steering avoidance support function that assists steering when the driver avoids steering in an emergency.
proactive driving assistBy pre-reading risks according to the driving situation, such as "crossing pedestrians" and "may pop out," driving operations are supported so that the driver does not get too close to the danger, which leads to the driver's peace of mind. In addition, it supports deceleration operations for preceding vehicles and curves ahead, and by reducing frequent stepping operations, it is a function that gently supports the driver's driving in scenes such as general roads.
Curve speed control function "Radar cruise control (with all vehicle speed tracking function)" that accelerates and decelerates so that the distance to the vehicle in front is constant within the vehicle speed set on a car-only road, etc., and a curve that decelerates in advance according to the size of the curve Added speed control function.
Response system for driver malfunctionIf the driver remains inactive during Lane Tracing Assist[LTA]control, the driver will be alerted by sound, display, and gradual deceleration, prompting the driver to operate. The vehicle slows down and stops within 10 minutes to help avoid self-inflicted accidents and reduce accident damage.
About the new Harrier PHV
Toyota launched the new RAV4 PHVs"(Plug-in hybrid model) as wellEquipped with the newly developed plug-in hybrid system "THSⅡ Plug-in" "In-line 4-cylinder 2.5L direct injection engine D-4S + motor (THSⅡ)" with large capacity lithium-ion battery (lithium-ion power amount 8.8kWh) and powerful It will be a model with an added motor. The system output is 302 HP (225 kW / 306 PS), which is 83 HP (62 kW / 84 PS) higher than the "RAV4" hybrid model. The cruising range of EV driving onlyWLTC mode fuel consumption 90km / L.Hybrid fuel efficiency WLTC is 21.2km/L.Acceleration performance is 0-100km / h acceleration 6.0 seconds.Cruising range is 1,300km.
The RAV4 PHV can use the power stored in the large-capacity battery for purposes other than "running." In addition to use in the car with the outlet installed in the car, if you insert the attached vehicle power connector into the normal charging inlet, it will be an outlet for external power supply of 100V.Supports up to 1500W in total.By connecting a V2H device (sold separately) to the quick charge inlet (with external power supply function[V2H]), power can be supplied from the RAV4 PHV to buildings and the like.
spec
Harrier PHV
full length
4,725mm
Full width
1,835mm
Overall height
1,690mm
Wheelbase
2,690mm
engine
In-line 4-cylinder 2.5L
Direct injection engine D-4S
+Motor (THSⅡ)
Maximum output
130kW (177ps)/
6,000rpm
Maximum torque
219Nm/3,600rpm
front motor
Maximum output
134kW (182ps)
front motor
Maximum torque
270Nm
rear motor
Maximum output
40kW (54ps)
Rear motor
Maximum torque
121Nm (12.3kgfm)
system output
E-Four:
225kW (306ps)
transmission
Electric type
Continuously variable transmission
battery
lithium ion
battery
18.1kWh
Drive system
4WD
(E-Four)
Riding capacity
Five people
Minimum turning radius
5.5m
vehicle weight
1,950Kg
JC08 mode fuel consumption
ー
WLTC mode fuel economy
21.2km/L
EV range
90km/liter
price
5,500,000 yen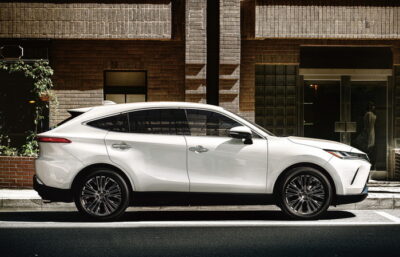 Thinking about the new Harrier
For Toyota, the "Harrier" is a crossover SUV in the Japanese market and is a model with high sales power.This time, Toyota has evolved normally, and by changing the interior and adding a power train, it will be a model that feels evolution when riding more than it looks. It will be one that you can rely on due to the enhancement of safety equipment and the latest equipment. I've talked a lot,There is no doubt that the new Harrier will become a hot topic at the moment it is released in September, with a full LCD digital meter.ofThere is no doubt that many people are surprised by the unfamiliar design. I'm looking forward to the release in about two months.
As reported, the delivery time for the "Harrier" has become unreasonably long, and due to the imminence of some improvements this time, orders that have already been placed must be changed after the improvement, so orders are being switched. However, since the "Harrier PHV" to be released this time will be a newly added model, there will be no orders from the previous model. Therefore, if you are going to place an order from now on, there is a high possibility that the order will be faster if you order the "Harrier PHV" immediately. However, since it is expected that the PHV production volume and delivery time will be long in the first place, it will not be possible to consider the extent of the difference. However, there is no mistake that PHV is very attractive in driving and fuel efficiency. By all means, if you are considering purchasing from now on, I would like you to include it as a candidate.
Next for Harrier