Audi (SAIC Audi, a merger of SAIC Motor) officially announced the all-new Q6 in China as a full-size ICE-equipped 3-row SUV with a larger footprint than the Q7. Despite the similar name, the "Q6" is based on the MQB architecture and is only available in China, so it has nothing to do with the upcoming "Q6 e-tron EV".
table of contents
Audi New Q6 Premium SUV China Exclusive Model
It incorporates typical Audi styling cues from both ICE and EV models, including a single-frame grille and a hidden lighting unit with a large bumper intake. Both the front and rear lighting units are connected by full-width LEDs, but the profile is fairly muscular and the rear overhangs are long. It has 21-inch wheels finished in black. With a total length of 5,099 mm, a total width of 2,014 mm and a total height of 1,784 mm, it is slightly larger than the Q7, but the wheelbase of 2,980 mm is a little shorter, and SAIC's closely related Volkswagen "Atlas" manufactured for the Chinese market. Is the same as.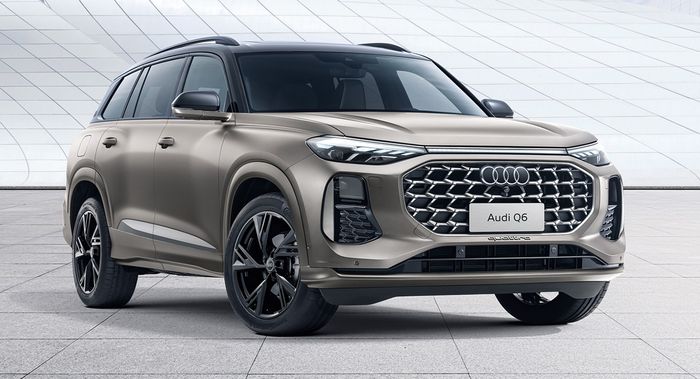 There are three rows of seats inside the Q6, which can be used in a 6-seater or 7-seater configuration. SAIC calls it a "road jet" and tries to emphasize its cruising characteristics, but the interior feel is much more premium than the VW Atlas. Possible thanks to standard leather upholstery with same color stitching on 12-way adjustable seats with heating, ventilation and massage (6 seats have optional aviation grade executive seats) .. When the seat is folded, the luggage space increases to 2,398 lt, giving it a van-like design. The dashboard features the familiar 12.3-inch Audi virtual cockpit, 10.1-inch infotainment touchscreen, heads-up display, and an additional 8.6-inch touchscreen for climate control, accented with ambient lighting and metal. Is combined with. There is also a 14-speaker Bang & Olufsen sound system for entertainment, a retractable cup holder, a retractable phone holder, and a backseat awning. On the whole, the Q6 is equipped with the Audi AI Pro pilot package for L2 + ADAS.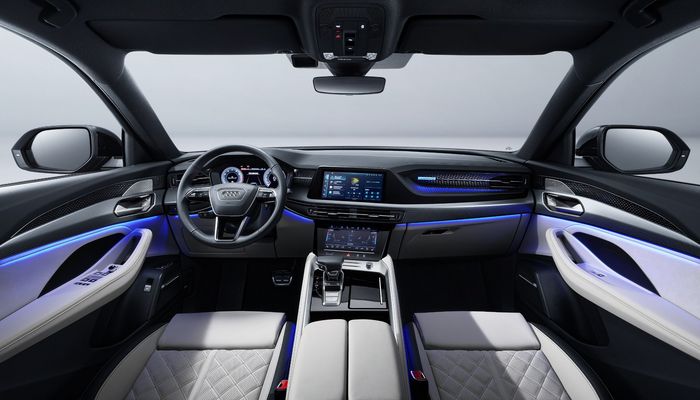 The MQB-based model is equipped with a 2.0L 4-cylinder engine, a maximum output of 262 hp (195 kW / 265 PS) and a maximum torque of 400 Nm in the 45TFSI. The powerful 50TFSI is powered by a 2.5L 6-cylinder engine that produces a maximum output of 295 hp (220 kW / 299 PS) and a maximum torque of 500 Nm, 0-100 km / h (0-62) in 7.3 seconds. Achieves acceleration of mph). All models come standard with automatic gearbox, quattro all-wheel drive and DCC adaptive dynamic suspension.
Audi
https://www.audi.co.jp/jp/web/ja.html