Toyota will announce "GR Parts" on July 15, 2022 in line with the announcement of the new "Crown", and will sell "GR Parts" at Toyota dealers nationwide.
table of contents
TRD new crown GR parts
The GR parts of the new Crown express "functional beauty that makes full use of the latest aerodynamic technology", and a sports style with a high-quality feel that is suitable for the car name, which combines aerodynamics and design at a high level. The design linked to the base car not only creates a powerful styling with a low center of gravity, but also improves driving stability with the aerodynamic function. The new crown has a high-quality sports taste, such as the 21-inch aluminum wheels and tire set that creates a simple yet strong undercarriage, and the GR "Performance Damper ®" that achieves both improved ride quality and steering stability at a high level. A lineup that sublimates into.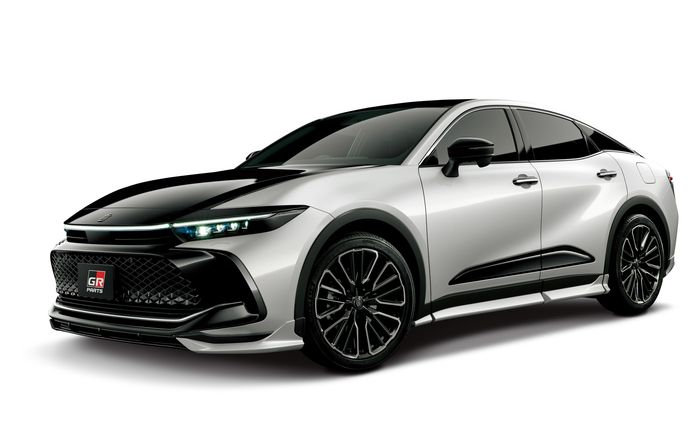 Aero Parts
GR aero parts set (GR front spoiler + GR side skirt + GR rear bumper spoiler + GR rear trunk spoiler set)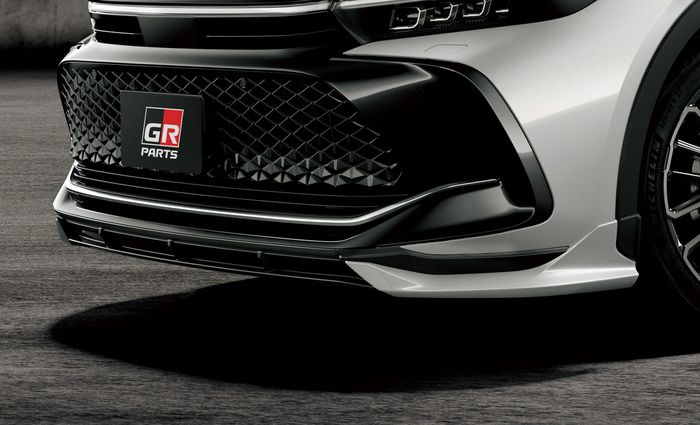 GR 21 inch cast aluminum wheel & tire set / aluminum wheel set
By laying out two types of twin spokes with different shapes in a well-balanced manner, we adopted a design that efficiently supports input from the vehicle.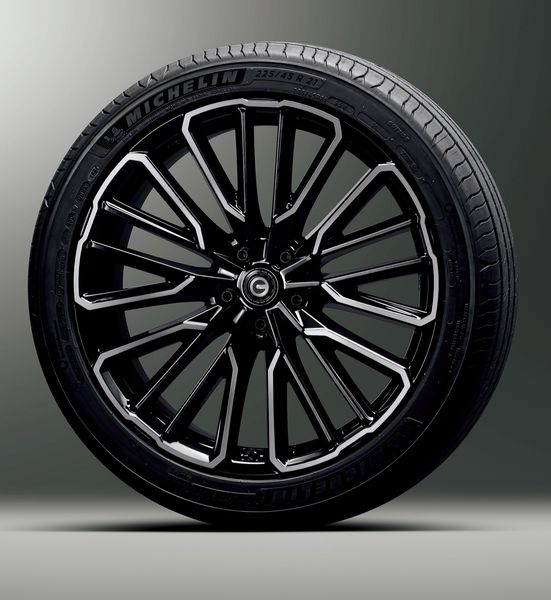 GR "Performance Damper ®"
It realizes handling performance that responds accurately to steering operation and a refreshing steering feel, and absorbs inputs such as slight vibrations from the road surface to create a flat ride.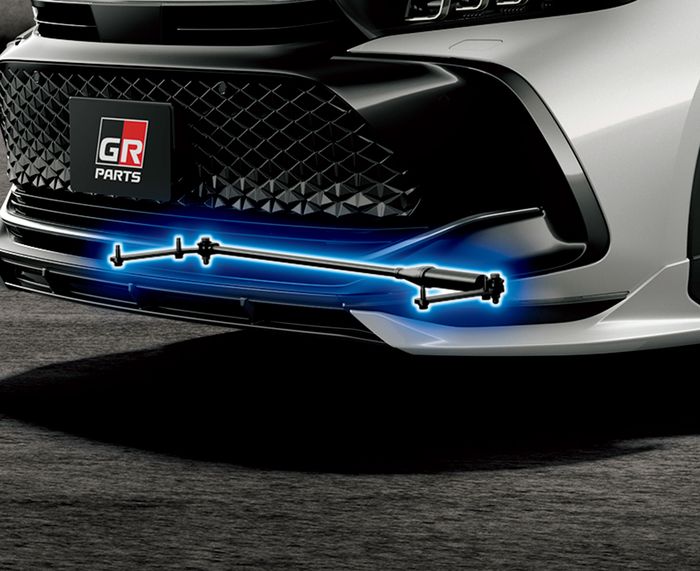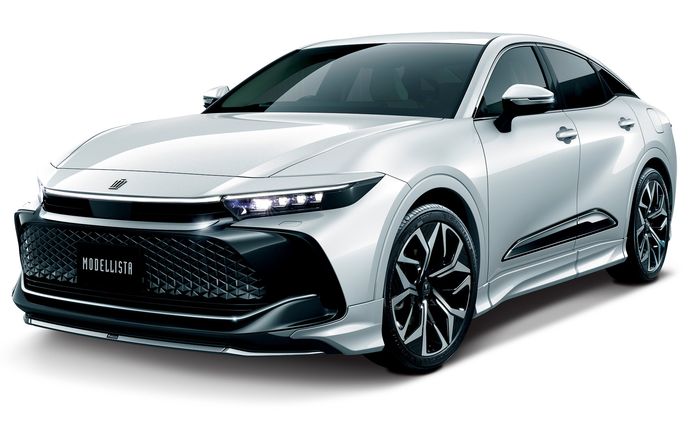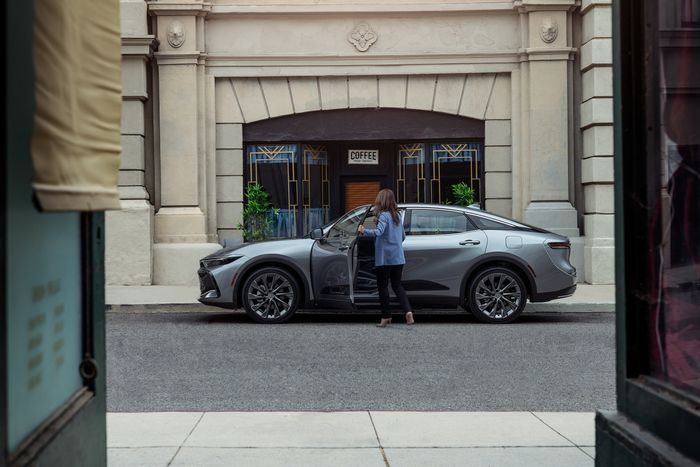 TRD news release
https://www.trdparts.jp/release/2022_crown.html
TRD
https://www.trdparts.jp/