Suzuki's "Crosby" will be partially improved and released in Japan in August 2022.Since there are many differences from the past, I summarized what kind of evolution the "Crosby", which has been 5 years since its release, has evolved.
table of contents
Partially improved "Crosby" adopts a newly designed exterior
Changed the exterior design. (Changed the front grill and aluminum wheels.)
The interior is new "Reddish brown sheet"The set.
"HYBRID MZ" is newly added to ""Brown interior packageIs adopted.
There are 8 new body colors and a large lineup.
New setting brown interior package "HYBRID MZ"
"Brown Interior Package" is newly adopted for "HYBRID MZ", and "Luxe Suede & Brown Leather Style Seat Skin" instrument panel color panel is "Brown Metallic" Door Trim Color Panel "Brown Metallic" Todoor Trim Cloth "Black Leather" "Tone".
About the new Crosby specs
spec
New Crosby
full length
3,760mm
Full width
1,670mm
Overall height
1,705mm
Wheelbase
2,435mm
engine
In-line 3-cylinder
1.0L VVT turbo engine
Maximum output
73kW (99PS) /
5,500 rpm
Maximum torque
150Nm (15.3kgm) /
1,700-4,500 rpm
motor
Maximum output
2.3kw (3.1ps) /
1,000 rpm
motor
Maximum torque
50Nm (5.1kgm) /
100 rpm
Trance
Mission
6-speed AT
Drive system
2WD (FF) / 4WD
JC08 mode fuel economy
20.6-22.0km / L
Riding capacity
Five people
What are the merits of vehicles equipped with an engine of 1.0L or less?
If a model with a larger displacement than a light vehicle (660cc) is equipped with a 1.0L engine, the vehicle tax for light vehicles in Japan is 10,800 yen, and the next cheapest one is 29,500 yen with a displacement of 1.0L or less. From 1.0 to 1.5L, the price is 34,500 yen, which is three times that of a mini vehicle. If it is 1.0L or less, the maintenance cost such as tax is cheaper next to the light car, but the biggest merit is that you can get a body size of the standard car standard and a comfortable run.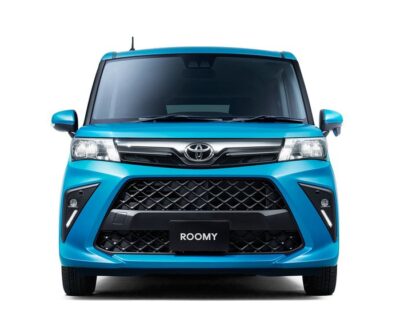 Thinking about the new Crosby
For Suzuki, the "Crosby" is a compact SUV in the Japanese market and is a model with high sales power.This time, Nissan has achieved normal evolution, and by renewing the exterior and interior, it will be a model that feels evolution when riding more than it looks. It will be one that you can rely on due to the enhancement of safety equipment and the latest interior equipment. I've talked a lot,I'm looking forward to the release for another month or so.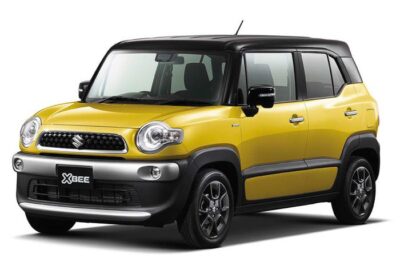 Crosby
https://www.suzuki.co.jp/car/xbee/
Suzuki
https://www.suzuki.co.jp/