Toyota made a minor change (2023 model) of the crossover SUV "RAV4" and announced the European (Europe) model on June 22, 2022 (local time).Production will begin in Europe in the third quarter of 2022.Japanese model announced on October 3, 2022Will be done.
table of contents
Toyota new RAV4 minor change 2023 model European model
The 2023 model "RAV4" is 12.3 inchesFull LCD digital meter, 10.5-inch infotainment touch screen, and the addition of a slightly updated Toyota Safety Sense suite. , Android Auto and Apple CarPlay compatibility as standard, with live data on traffic and parking availability near your destination, plus a new onboard voice agentCloud-based connect navigationCan be used. Optionally, the system offers more features such as navigation without data connection, highway sign recognition, weather warnings, and low emission zone warnings.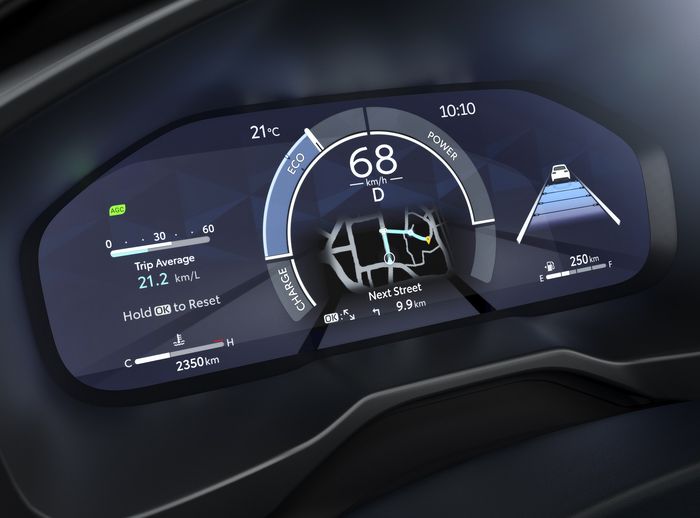 Be more in line with your competitors thanks to the addition of digital instrument clusters. The 12.3-inch unit is standard on all grades, with the exception of entry-level trims that downsize the 7-inch version. The screen has four modes (casual, smart, sport, tough) and three layouts.
The only change in the exterior design of the 2023 model is the addition of a platinum white pearl exterior shade to the entire range of plug-in hybrids and hybrids (excluding adventure trim), and the addition of the Baitoon option with a midnight black metallic roof.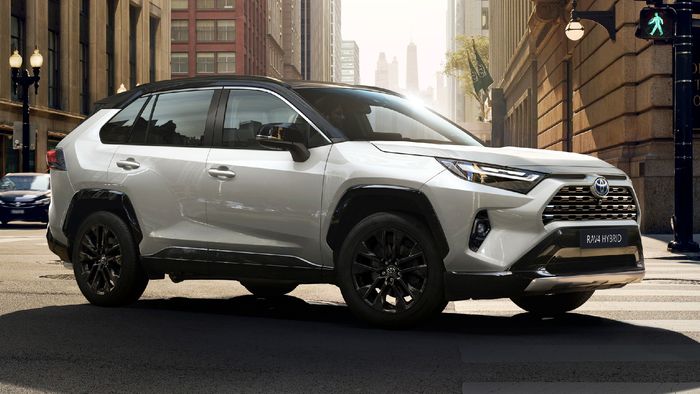 The updated Toyota Safety Sense suite features a pre-collision system with intersection support for a safer turn at intersections, and with plug-in hybrids, the system detects oncoming vehicles in the SUV's lane. Toyota has added emergency steering assist to avoid pedestrians, and plug-in hybrids have additional bike and parked vehicle awareness.
RAV4 specs
spec
RAV4
full length
4,600mm-4,610mm
Full width
1,855mm ~ 1,865mm
Overall height
1,690mm
Wheelbase
2,690mm
engine
In-line 4-cylinder 2.5L
Direct injection engine D-4S
+ Motor (THSⅡ)
In-line 4-cylinder 2.0L
Direct injection gasoline engine
Maximum output
131kW (178ps) /
5,700 rpm
126kW (171ps) /
6,600 rpm
Maximum torque
221Nm (22.5kgm) /
3,600-5,200rpm
207Nm (21.1kgf ・ m) /
4,800 rpm
Front motor
Maximum output
88kw (120ps)
– –
Front motor
Maximum torque
202Nm (20.6kgm)
– –
Rear motor
Maximum output
40kW (54ps)
– –
Rear motor
Maximum torque
121Nm (12.3kgfm)
– –
System output
E-Four: 163kW (222ps)
2WD: 160kW (218ps)
– –
transmission
Electric continuously variable transmission
Direct Shift-CVT
battery
Lithium Ion Battery
– –
Drive system
2WD / 4WD (E-Four)
2WD (FF) / 4WD
Riding capacity
Five people