Japan Automobile Dealers Association (Japan Automobile Dealers Association) and Zenkoku Keijikyo (National Federation of Light Vehicle Associations) announced on June 6, 2022, the number of vehicles sold by passenger car name and new cars by popular name of light four-wheeled vehicles in May 2022. Announced the sales bulletin.Spacia ranked first in mini vehicles with 8,670 units.Toyota Yaris in passenger cars12,400 units Became the leader in.
table of contents
Passenger car ranking
Toyota Yaris in passenger cars12,40It became the top with 0 cars. Toyota Corolla came in second with 9,424 units, and Toyota Roomy came in third with 7,704 units. Toyota is currently releasing four models of sedan model "Corolla" station wagon "Corolla Touring" hatchback "Corolla Sport" and SUV "Corolla Cross" on September 14, 2021.Japan Automobile Dealers Association "Yaris" in September 2021Leading in all car salesIs.The reason is that the number of compact cars "Yaris" and SUV "Yaris Cross" is reflected.It is the sole top.
Ranking
Manufacturer
Car name
sales quantity
First place
Toyota
Yaris

12,400

Platform
2nd place
Toyota
Corolla
9,424 units
3rd place
Toyota
Roomy
7,704 units
4th
Honda
Freed
6,747 units
5th place
Nissan
Note
6,626 units
6th place
Toyota
Alphard
5,192 units
7th place
Toyota
Sienta
4,262 units
8th place
Toyota
Rise
3,652 units
9th place
Toyota
Aqua
3,288 units
10th
Toyota
Harrier
3,188 units
Light car ranking
Suzuki's Spacia ranked first with 8,670 mini vehicles. 2nd place Honda N-BOX with 8,631 units and 3rd place with Daihatsu's Tanto 6,070 units. It is a regular in the ranking of mini vehicles.
| Ranking | Manufacturer | Car name | sales quantity |
| --- | --- | --- | --- |
| First place | Suzuki | Spacia | 8,670 units |
| 2nd place | Honda | N-BOX | 8,631 units |
| 3rd place | Daihatsu | Move | 6,070 units |
| 4th | Nissan | Luke's | 5,793 units |
| 5th place | Suzuki | Wagon R | 5,678 units |
| 6th place | Daihatsu | Hustler | 5,444 units |
| 7th place | Suzuki | mirror | 5,020 units |
| 8th place | Suzuki | Alto | 4,464 units |
| 9th place | Daihatsu | Tanto | 4,221 units |
| 10th | Daihatsu | Jimny | 2,881 units |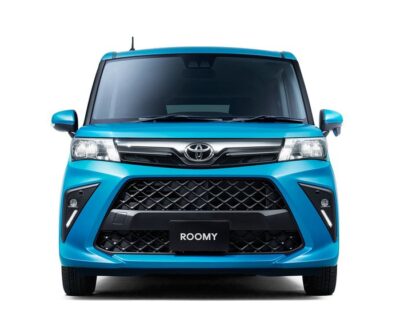 New car passenger car sales ranking
New car sales bulletin by popular name of light four-wheeled vehicle (all light self-cooperative)