Toyota Motor Sales, USA made a minor change to the "Corolla" and announced it as a 2023 model on June 1, 2022 (local time).
table of contents
About the new Corolla 2023 US model
Exterior
The exterior of the new "Corolla" is not so important, although the change to the Corolla's styling in 2023 is noticeable. Currently, all sedans have LED daytime running lights, and SE, XSE, and XLE have redesigned light signatures. The SE and XSE have new 18-inch gloss graphite alloy wheels and a new diffuser on the rear. The hatchback receives a redesigned front grille with chrome accents, and the revised rear bumper features a body-colored splash with brighter work. Like the sedan, the hatch is equipped with the latest headlights and 18-inch alloy wheels.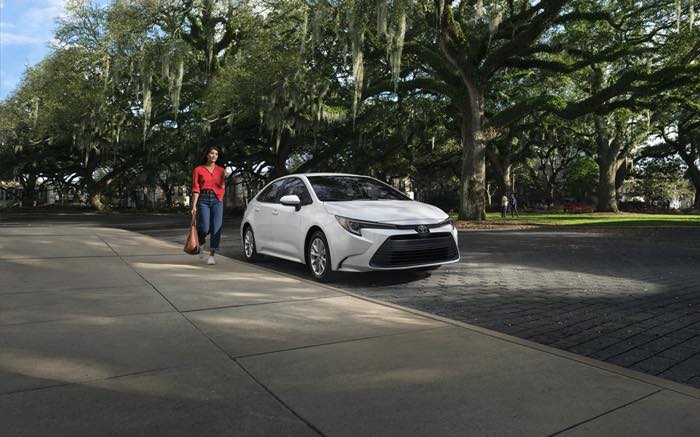 interior
Abolished "7-inch display audio". "8-inch display audio"When"10.5-inch Display Audio Plus".Changed the navigation system. "Connected Navi" used in the new Noah VoxyWireless Apple CarPlay and Android Auto. USB-C charging port added. Changed the meter design.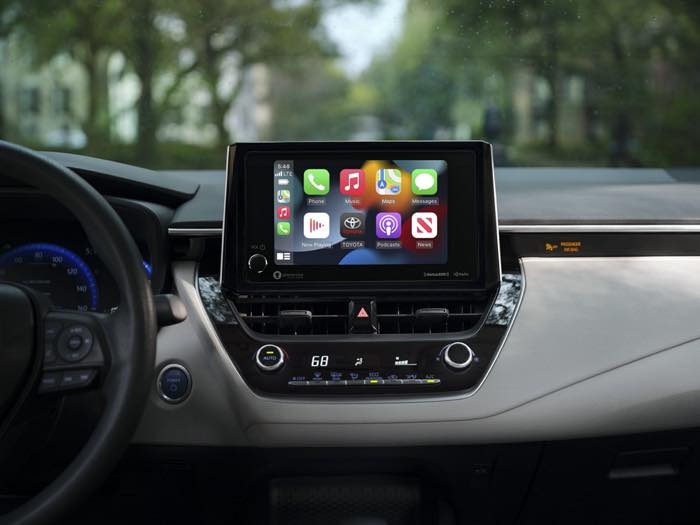 safety equipment
Enhanced functions with system sensors with improved detection capability, "Toyota Safety Sense 3.0Is installed as standard on all models.Added "low-speed acceleration suppression function", "oncoming straight-ahead vehicle when turning right at an intersection, pedestrian detection", and "emergency steering avoidance support function". Adopted "driver abnormality response system" Added curve speed suppression function to "radar cruise control".
Hybrid system
5th generation hybrid system, improved in-line 4-cylinder DOHC 1.8L engine "2ZR-FXE" with motorCombinedSeries parallel hybrid with reduction mechanismIs adopted.Compared to the old model, the front motor and rear motor have been significantly strengthened.The front motor has a maximum output of 53kW (72ps) → 70kW (95PS), a maximum torque of 163Nm (16.6kgm) → 185Nm (18.9kgfm), and a rear motor. The maximum output is 5.3kW (7.2ps) → 30kW (41PS), the maximum torque is 55Nm (5.6kgm) → 84Nm (8.6kgfm), and the system output is 90kW (122ps) → 103kW (140ps).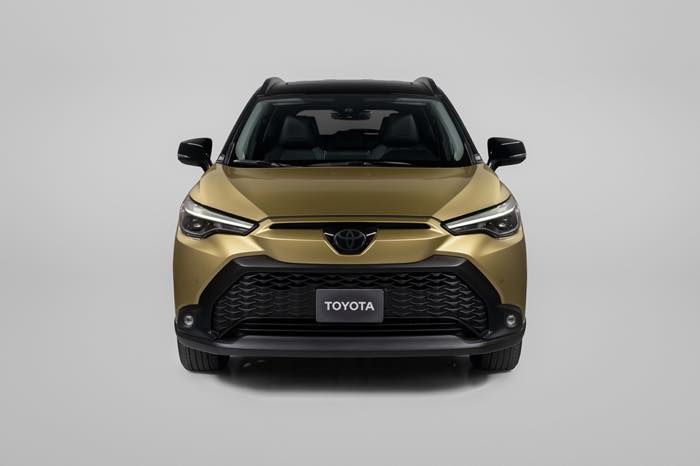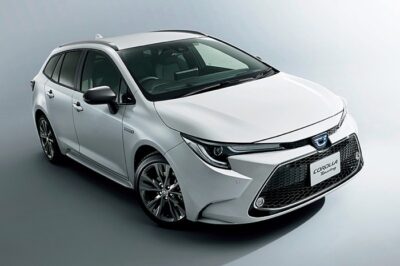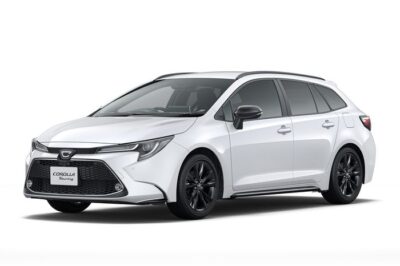 Toyota Corolla 2023
https://www.toyota.com/upcoming-vehicles/corollafamily/