The DeLorean Motor Company announced a new model "Alpha 5" on May 30, 2022.Production is scheduled to start in 2024.
table of contents
About the new DeLorean "Alpha 5"
A low four-seater grand tourer with huge gull-wing doors and a fully electric powertrain. With the resurrection of the DeLorean nameplate, there are fewer design references to the iconic DMC-12 than originally expected. The aerodynamic body (0.23cd) is much more curved than the original box shape, but the characteristic window lines have been replaced by a more modern greenhouse. Alpha5 respects tradition with gull-wing doors that make up the bulk of the profile, large-diameter multi-spoke wheels, a straight character line that goes around the entire bodywork, and a rear windscreen cover with vents.
About the new DeLorean "Alpha 5" exterior
At the front, thin LED headlights fuse with a grille with the DeLorean emblem instead of the usual DMC badge on older cars. Both bumpers have a V-shaped element illuminated, a prominent splitter on the front and a large diffuser on the back. The tail has a full-width taillight with three horizontal lines, which acts as a loose representation of the DMC-12 taillight pattern. Speaking of LEDs, there are illuminated patches on the front and back of the gull-wing doors that make it easier to see when opened. The footprint is quite large, with a total length of 4,995 mm, a total width of 2,044 mm, and a total height of 1,370 mm. This makes it slightly longer, wider and shorter than the Porsche Taycan.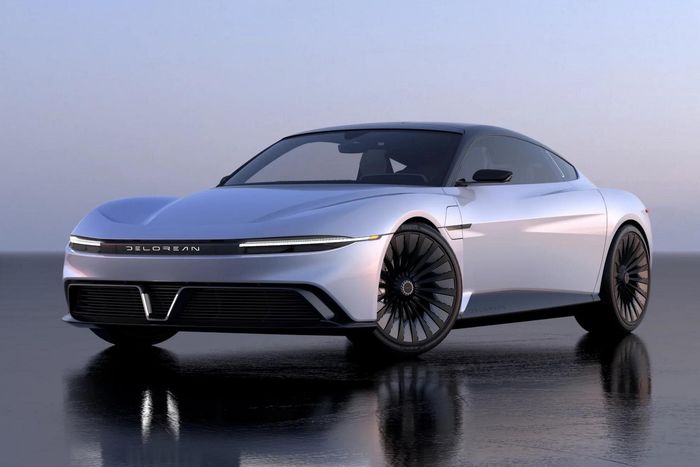 About the interior of the new DeLorean "Alpha 5"
The size of the gull-wing doors is so large that you can easily access the cabin with four separate seats. The dashboard features a simple line with a digital instrument cluster that is the focus behind the modern style flat bottom steering wheel. Next to the wireless charging tray, it looks like a second small touchscreen screen for infotainment on a high-mounted floating center console, a set of physical controls for the air conditioner behind it. See two cup holders in the passenger seat and more storage compartments.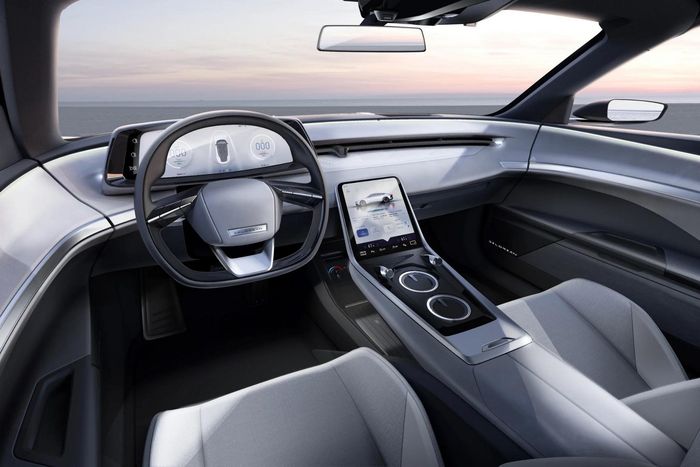 About the new DeLorean "Alpha 5" specs
Some estimated specifications of the "basic performance model" have been announced, and the large 100kWh battery has a range of 300 miles (483km) or more. I don't know the output of the electric motor, but Alpha 5 accelerates at 0-96 km / h (0-60mph). From 0-142 km / h (0-88mph) in 2.99 seconds and 4.35 seconds. The maximum speed is 250km / h (155mph).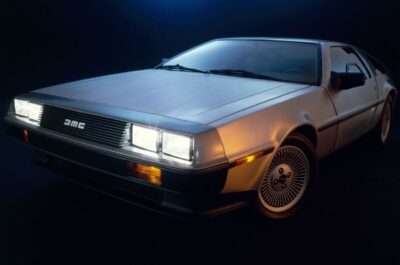 DeLorean