Toyota will make some improvements to the new "GR86" and release it on July 24, 2022.This time, we will line up the 10th anniversary special specification car "RZ" 10th Anniversary Limited "".It is a sister carThe new "SUBARU BRZ" announced a partially improved model on May 26, 2022.
table of contents
About new GR86 partial improvement
In some improved models,The operability of the lighting switch has been reviewed, and the vehicle side light / tail light & OFF has been changed from 1 position to 2 positions by separating the vehicle side light / tail light and OFF.The first 86, which was jointly developed with SUBARU and started to be released, was released on April 6, 2012, and this year commemorates the 10th anniversary.10th anniversary special specification car "RZ" 10th Anniversary Limited "" lineupdo.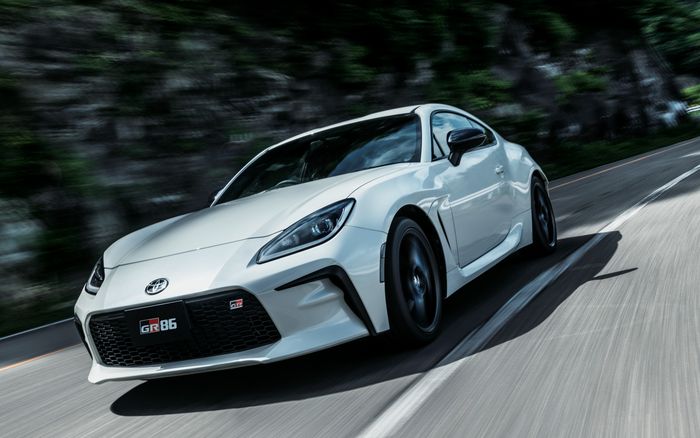 About Toyota's second generation new GR 86 full model change
Toyota will make a full model change of the new "GR 86" and release the Japanese model on October 28, 2021.World premiere on April 5, 2021. Subaru's new model "BRZ", which is a sister car, was also unveiled and released at the same time.
We are continuing to reduce costs by exchanging development departments with Toyota Motor Corporation and Daihatsu Motor Co., Ltd. (a subsidiary of Toyota) and standardizing parts. Yasuyuki Yoshinaga, president of Fuji Heavy Industries (SUBARU Corporation), revealed in an interview that there is no idea that BRZ will end in one generation. The "86" and "BRZ" are also popular as affordable sports cars, and the development of new models will help improve the corporate image of both companies. The exterior is a keep concept, and the engine etc. will run up a new model.World premiere of the new "SUBARU BRZ" (US specification car) on November 18, 2020did.FR layout equipped with a horizontally opposed engine like the first generation..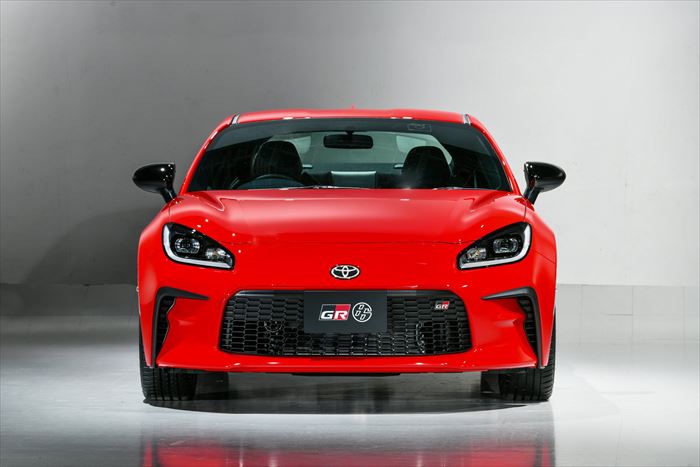 The new "86" keep concept has a more curved bodywork than the old model, different bumpers and bonnets on the front end, wide fenders, and of course new headlights. A set of rear spoiler integrated into the boots and the latest LED headlights. A set of twin exhaust pipes and wide hip fenders. Incorporating the know-how gained from the development of the Subaru Global Platform, we have also adopted an inner frame structure and structural adhesives. The front lateral bending rigidity has been significantly improved by about 60% and the torsional rigidity by about 50% compared to the first model. Lightweight aluminum is used for the roof, hood, and front fender. Improves exercise performance by optimizing the front, rear, left and right weight and further lowering the center of gravity. Vehicles equipped with 18-inch aluminum wheels are equipped with 215 / 40R18 Michelin pilot sports tires.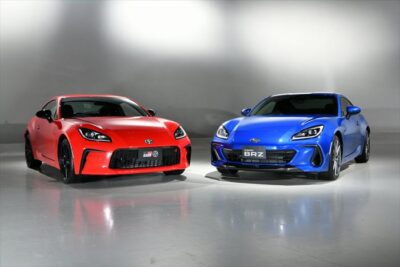 Toyota 2nd generation new GR 86 exterior
The lower and wider hexagon grille insists on a low center of gravity, and the core that starts from the grille and continues to the rear expresses the strength of the trunk. The narrowed-down cabin and the dynamic inflection of the powerfully overhanging fenders raised expectations for sports car-like driving. The body size is 4,265 mm in length, 1,775 mm in width, 1310 mm in height, and 2,575 mm in wheelbase. 215/40 R18 (upper grade) is used for the front and rear tires.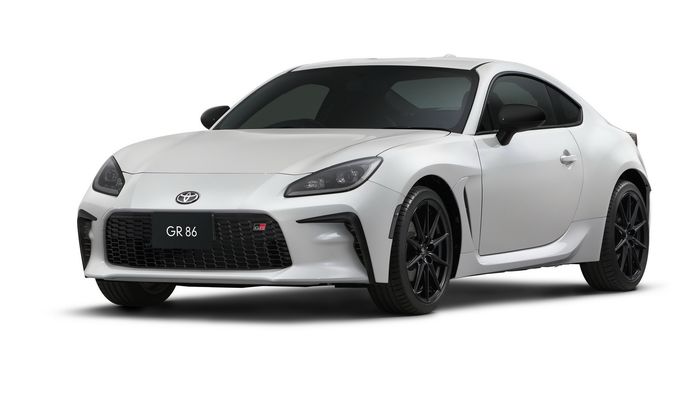 Toyota 2nd generation new GR 86 interior
A simple horizontal instrument panel and a low meter visor ensure a wide field of view. Providing an indoor space where you can concentrate and enjoy driving. The interior uses a digital meter that combines a 7-inch TFT LCD panel and a segment LCD panel.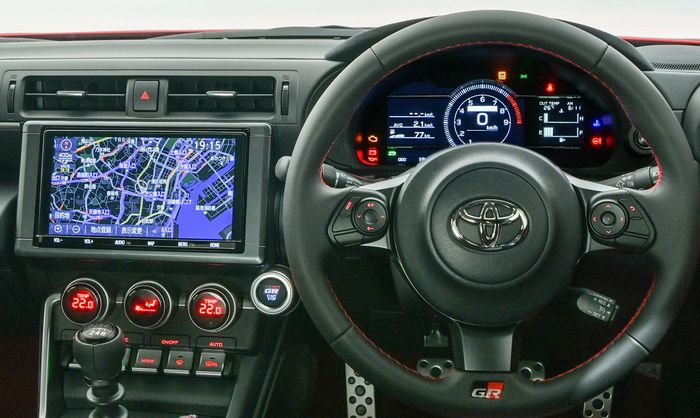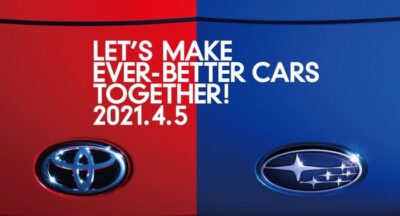 ▶ TOYOTA GAZOO Racing and SUBARU jointly developed new vehicle released on April 5, 2021
Toyota adopts the new GR 86 Subaru Global Platform (SGP)
"Subaru Global Platform (SGP)"Is adopted. The first to adopt this new generation platform SGP isNew Impreza released in November 2016Therefore, development is being continued to realize a "dynamic texture" that is one class higher, such as further improvement of collision safety, weight reduction, improvement of exercise performance, and expansion of interior space by high efficiency packaging. For the suspension, "MacPherson strut type" is used for the front and "double wishbone type" is used for the rear.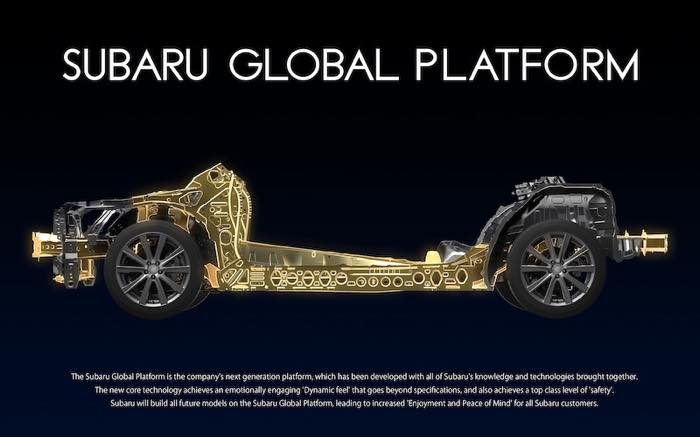 About Toyota's second generation new GR 86 engine
The engine installed in the "GR 86" uses a new naturally-sucked 2.4L horizontally opposed 4-cylinder engine + port fuel injection device , with a maximum output of 173kW (235PS) / 7000rpm and a maximum torque of 250Nm (25.5kgm). You can choose a standard 6-speed MT or 6-speed AT transmission for / 3700 rpm. The torque has been improved by 15% compared to the previous model. For AT-equipped vehicles, SPORT mode control has evolved. When it is determined that the car is driving in sports, the optimum shift operation is automatically performed according to the driver's intention and operation, enabling more direct cornering.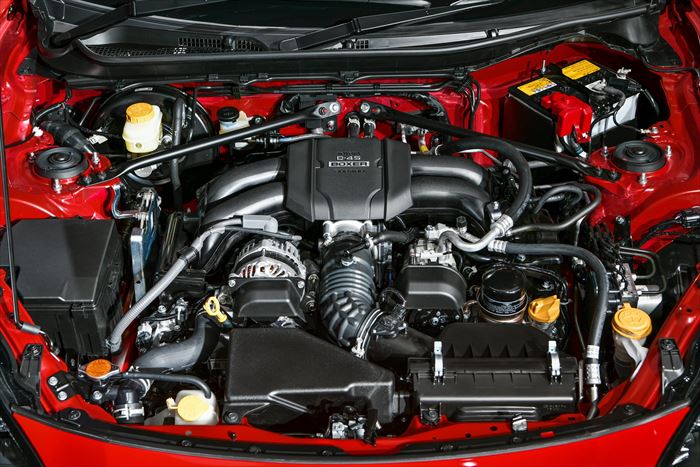 Toyota 2nd generation new 86 safety equipment
Driving support system "EyeSight" is standard equipment on AT vehicles.. Adopts pre-crash brake and cruise control with all vehicle speed tracking function.
About Toyota 2nd generation new GR 86 grade
model
engine
Trance
Mission
Drive
method
price
(Ten%)
RC
2.4L horizontally opposed
4-cylinder engine
6MT
2WD (FR)
2,799,000 yen
SZ
6MT
3,036,000 yen
6AT
3,1990,00 yen
RZ
6MT
3,349,000 yen
6AT
3,512,000 yen
About Toyota 2nd generation new GR 86 specs
spec
New GR 86
full length
4,265mm
Full width
1,775mm
Overall height
1,310 mm
Wheelbase
2,575mm
engine
2.4L horizontally opposed 4-cylinder engine
+ Port fuel injection device
Maximum output
173kW (235ps) /
7,000 rpm
Maximum torque
250Nm (25.5kgm) /
3,700 rpm
transmission
6-speed MT / 6-speed AT
Drive system
FR
WLTC mode fuel economy
11.7-12.0km / L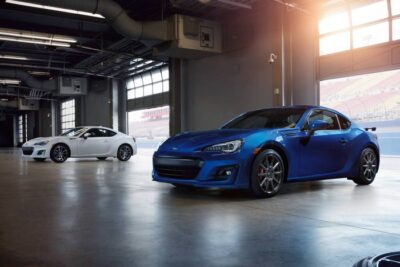 ▶ Subaru new BRZ full model change equipped with the second generation "EyeSight" released in July 2021